Exclusive
Kim Zolciak Strikes Back In Court Against Kandi Burruss! With Payment Check As 'Proof'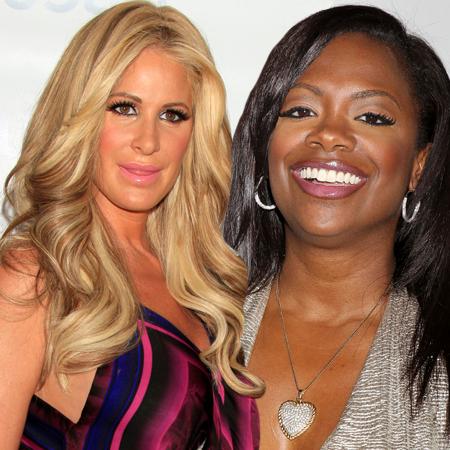 It's a battle of the royalties!
Real Housewives Of Atlanta star Kim Zolciak filed her response to castmate Kandi Burruss' lawsuit against her on Monday, and RadarOnline.com has exclusively obtained a $6,000 check included in the document that Kim claims proves she overpaid Kandi!
The Tardy For The Party singer claims that not only did she pay Kandi a whopping $23,000 in royalties owed to her for the song, but in fact overpaid her – and has the receipt to prove it.
Article continues below advertisement
In a check dated March 11, 2010, Burruss signed over $6,000 for royalty reimbursements from her Bank Of America account to Kim, but is now claiming that she is still owed additional royalties.
But Kim claims the check proves she already paid Kandi…and then some.
As RadarOnline.com exclusively reported last month, Kandi filed a lawsuit against Kim alleging copyright infringement on her hit song Tardy For The Party — because Kandi claims she wrote it – even though Zolciak's rep says the song was written during season one, before Burruss even joined the cast of the Bravo reality show.
According to a press release from Kim's camp, there are four people involved in the creation of the song and four people that get paid on it — Kim, her daughter, Kandi and Don Vito.
"To date, Kim has written checks to Kandi and Don Vito in excess of $23,000. In fact, we believe that Kim may have overpaid a portion of their share to date based on the actual record sales," the release said.