Exclusive
This Time She Doesn't Want To Be On TV! Kim Kardashian Opposes Move To Have Divorce Trial Televised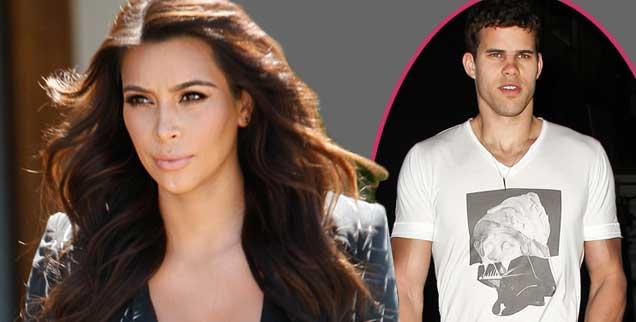 While several media outlets recently filed petitions to be allowed to televise the upcoming Kim Kardashian - Kim Humphries  divorce trial, RadarOnline.com has exclusively learned that for once Kim does not want to be on TV!
Kim is opposed to having TV cameras in the courtroom while Humphries wants to put out the welcome sign, Radar has confirmed.
"Kris doesn't understand why Kim wouldn't want cameras in the courtroom," a source close to the case tells us.  "This is someone that has every move of her daily life documented for reality television, what is the big deal with having it televised? Kim's camp has portrayed Kris as someone that is vengeful and greedy, this is the perfect opportunity for that to be proven." (Legal maneuvers were made last week on both side of the issue of televising the trial.)
Article continues below advertisement
Several producers and television executives are on the witness list for the trial, and as we previously reported, one producer, Jay Russell, has already testified in a deposition that at least two scenes that were "scripted, reshot or edited" to make Humphries look like the villain.
At the center of the trial will be one scene from the show when Kim, 32, told her momager, Kris Jenner, that she wanted a divorce after 72 days of marriage while on a trip to Dubai.
But as RadarOnline.com first exposed, that car scene was shot AFTER Kim had already filed for divorce.
Indeed, it was filmed at a soundstage in Los Angeles!
Kris, 57, will also be required to answer questions about the show's legitimacy, a source close to the situation confirms to Radar.
Now the whole charade could unravel as lawyers zone in on pregnant Kim.
"Kim is freaking out that she is going to be forced to testify that aspects of the Kardashian reality show are fake," the insider previously told us.
"Kim has always said how much she loves her fans and viewers. Kris feels that this proves unequivocally he was duped into marrying Kim."
Humphries wants the marriage annulled, and asserts he was duped into marrying Kardashian, and that the 72 day marriage was a fraud.
Kardashian denies defrauding Humphries, and wants a divorce granted.