Exclusive
Kim Kardashian Divorce Trial: She'll Be Forced To Admit Faking Scenes On TV Show To Make Ex Look Bad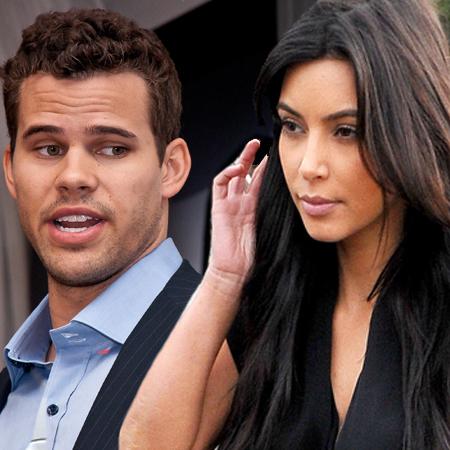 Lawyers for Kim Kardashian's ex Kris Humphries intend on forcing the reality star to admit under oath that her top-rating E! show staged scenes to make him look bad, RadarOnline.com has exclusively learned.
Several producers and television executives are on the witness list for the pair's divorce trial, and as we previously reported, one producer, Jay Russell, has already testified in a deposition that at least two scenes that were "scripted, reshot or edited" to make Humphries look like the villain.
Article continues below advertisement
Now the whole charade could unravel as lawyers zone in on pregnant Kim.
At the center of the trial will be one scene from the show when Kim, 32, told her momager, Kris Jenner, that she wanted a divorce after 72 days of marriage while on a trip to Dubai.
But as RadarOnline.com first exposed, that car scene was shot AFTER Kim had already filed for divorce.
Indeed, it was filmed at a soundstage in Los Angeles!
Kris, 57, will also be forced to answer questions about the show's legitimacy, a source close to the situation confirmed to RadarOnline.com.
"Kim is freaking out that she is going to be forced to testify that aspects of the Kardashian reality show are fake," the insider said.
"Kim has always said how much she loves her fans and viewers. Kris feels that this proves unequivocally he was duped into marrying Kim."
Article continues below advertisement
A source close to Humphries -- who maintains he was duped into marrying Kardashian and is seeking to have their 72 day marriage annulled -- said he is looking forward to his day in court.
"Kris has been absolutely trashed by the Kardashians in the press," the insider said.
"He has taken the high road and never spoken negatively about Kim, or her family, despite the hell they have put him through,"
DOCUMENTS: Kris Jenner To Testify At Kim Kardashian And Kris Humphries Divorce Trial
Kardashian denies defrauding Kris and wants a divorce granted instead.
The divorce trial is scheduled to begin on May 6; lawyers for the former couple will be in court on Friday for a pretrial hearing.