Exclusive
Kim Kardashian Knew Marriage Was Over After Honeymoon - But Didn't Pull Plug Until TV Show Finished Filming!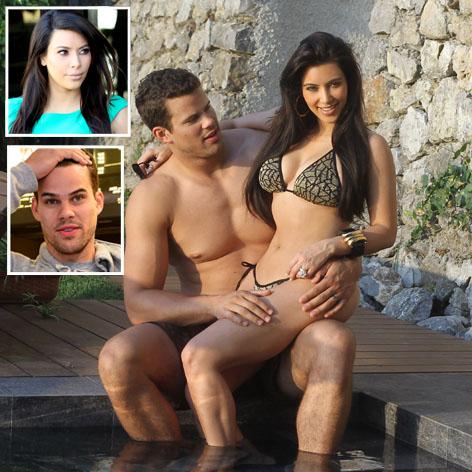 Kim Kardashian realized her marriage was over after she returned from her reluctant honeymoon to Italy's romantic Amalfi Coast, but she decided to continue the relationship until AFTER filming for her reality show finished, Kris Humphries believes.
Kris, who is seeking an annulment of their 72-day marriage, has come to the realization that "Kim felt the marriage was over almost as soon as it began," a source close to the Brooklyn Nets forward told RadarOnline.com.
Article continues below advertisement
"Kris wanted to begin moving his belongings into her house, and Kim absolutely flipped out," the source added.
"Kim insisted there was no rush to move his stuff from Minnesota. Her actions really took a toll on their marriage."
As RadarOnline.com previously reported, the E! reality star didn't even want to go on her Italian honeymoon Humphries, 28, after the pair's lavish nuptials in Montecito, Calif. on Aug. 20, 2011.
Instead, 32-year-old Kim wanted to travel to New York City to prepare for filming the second series of E!'s Kourtney & Kim Take New York.
But when she relented and did go on their honeymoon, "Kim was distant from Kris and when the duo weren't posing for pictures, she was cold as ice," the source added.
"Kris couldn't figure out what he was dealing with," said our insider.
"All Kim could talk about was all of the great press she was getting after the wedding. Kris felt like he was just an accessory in her life."
The one-time couple was ordered by the judge to appear at yet another settlement conference in their proceedings last Friday.
Kim attended, however Kris did not.
Said our source: "The chances of an agreement being made and avoiding trial are slim to none unless Kim signs off on the annulment."
"Kris has come this far in the proceedings and isn't going to back down now," the insider said.