Inside Kim Kardashian's Nasty Divorce Trial: She Did NOT Want To Go On Honeymoon With Kris Humphries!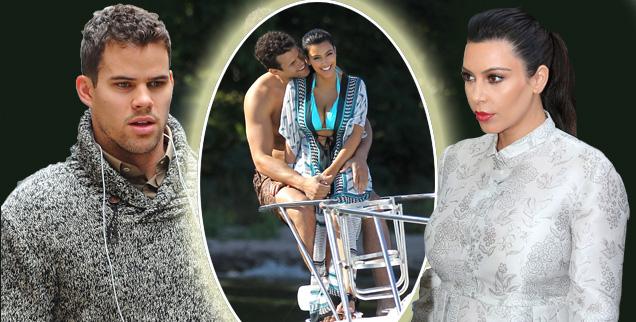 Unlike most brides who look forward to their honeymoon, Kim Kardashian didn't want to make the trip with NBA star Kris Humphries after they married because the couple was moving to New York City to tape the Kardashian reality show, but the Brooklyn Nets star insisted the duo take it, RadarOnline.com is exclusively reporting.
The former lovebirds took a hastily planned honeymoon to Italy's Amalfi Coast and stayed at the swanky Hotel Santa Canterina. However, Humphries was stunned when a photographer appeared during their stay and began photographing the couple in the pool!
Article continues below advertisement
"Kris was the one to push for the honeymoon. Kim didn't want to go on the honeymoon because they were scheduled to move to New York City to begin filming Kourtney & Kim Take New York. She also complained she was stressed out from planning the wedding. Kris was stunned and very hurt because it was important to him that they go away. Remember, he wasn't playing basketball at the time because of the NBA strike, and they wouldn't be able to take one for a year. Kim finally relented. Kris was absolutely dumbfounded when a photographer appeared out of nowhere and started taking pics of them by the pool. Kim happily posed, and Kris realized her camp had arranged it," a source told RadarOnline.com exclusively.
The reality TV star admitted at her divorce deposition that she was reluctant to go on the honeymoon, and Kris' lawyers plan to use this as evidence he was duped into marrying Kim.
The former couple were both ordered by the judge to appear at yet another settlement conference in their ongoing divorce proceedings on Friday.
The chances of an agreement being made and avoiding trial, "are slim to none unless Kim signs off on the annulment. Kris has come this fair in the proceedings, and isn't going to back down now," the insider said.