What's The Point? Kardashian Family Suing Ex-Stepmom -- But She's Broke!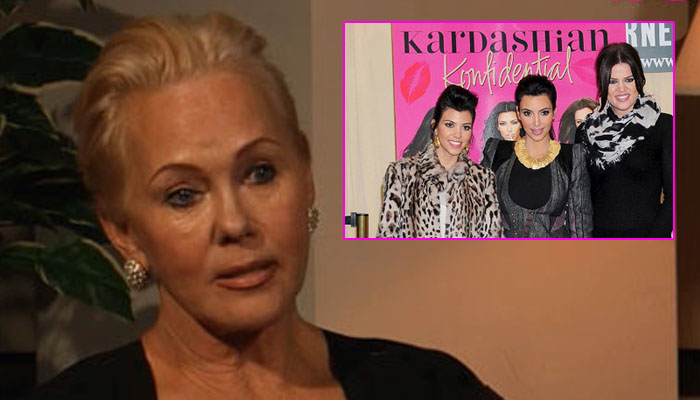 So... we've got to ask: what's Kim, Kourtney, Khloe and Rob's motivation to sue their father's widow?
In a sign their lawsuit filed in a Los Angeles court could be all about shutting up the outspoken Ellen Kardashian - as opposed to profiting from their legal action -- the E! star's ex-stepmom was more than $1.5 million in debt when she filed for bankruptcy, RadarOnline.com has learned.
Article continues below advertisement
Reality television's royal family is asking for $500,000 in damages, in addition to profits, statutory damages, punitive and exemplary damages from Ellen (nee Pearson), claiming she licensed belongings bequeathed to them by their late father to publishing companies, which printed the material in magazines.
However, the Kardashian's will unlikely ever see any money from their father's third wife, because she filed for bankruptcy in 2010.
Indeed, according to the chapter seven filing, Ellen was in debt for a whopping total of $1,445,850.19, which included her Palm Springs, Calif. residence in foreclosure because she owed $835 thousand on the loan.
The bank also foreclosed on two separate properties Ellen owned for $165 thousand, plus she had $20 thousand in credit card debt.
At the time of the filing, Ellen stated she only had $20 in her purse and a paltry $300.00 in a bank account.
Among her belongings, Ellen told the court that she owns two dogs -- valued at $2.00 (cheap pooches we guess) -- and had $296 thousand in retirement savings.
Who'd have thought we'd ever say this... sometimes it doesn't pay to be a Kardashian!