Exclusive
Taste Of Your Own Medicine John? Mayer Was Jealous Of Katy Perry's Friendship With Ex-Hubby Russell Brand!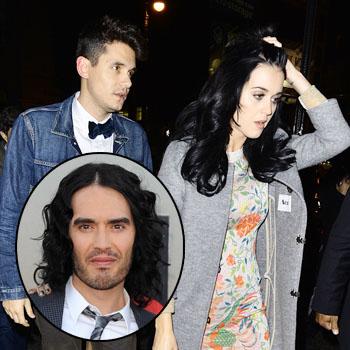 Article continues below advertisement
"John and Katy together were like a volcano just about to go off," a source reveals.
"Their relationship was incredibly volatile, stemming from the jealousy they both harbored deep inside.
"Sure, Katy was unhappy that John constantly flirted with other girls and played up his heartbreaker image, even when she was standing next to him.
"But, Katy gave it back. She knew that she could push John's buttons by comparing his flaws to what she saw was great in Russell, which he hated!
"It was a very private relationship going in, it was private relationship during, and it's a very private relationship still," the New England-born musician said.
"I can understand asking the question based on some previous answers I've given, but I finally learned how to put the wall between one thing and another," he said. "Coupling is a tricky thing."