Exclusive
Is Joe Simpson Managing A New Girl Band To Cover Up His Homosexuality?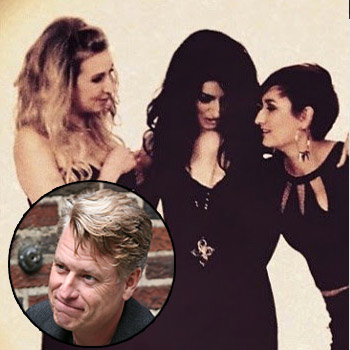 Joe Simpson's latest act – an all-girl band called Calvillo Sisters – is being called a "beard" to cover-up his homosexual tendencies, RadarOnline.com exclusively reports.
According to a family insider, Joe, 52, will go to great lengths to deflect suspicions that he is gay. In the past he has managed many young male singers, but since his gay scandal went public he is highly sensitive about his image and is now promoting a female group.
Article continues below advertisement
Joe has a penchant for managing mostly young male singers and as RadarOnline.com previously reported, he was once desperate to manage a boy band!
"It could be that the Calvillo Sisters are a beard for Joe to hide the fact that he is gay," a source close to the Simpson family tells Radar.
"Joe did always want to manage a female band. When Ashlee was young, he put her together with a group of female singers in a band that he called the Cloud Sisters.
"However, that was a massive flop, so he decided to stick with what he knew – and that was young, male singers and boy bands."
The source continues: "It's no surprise that Joe is trying to promote an all-girl band in the wake of all the gay revelations in his life.
He would do anything to try to refute the reports about his homosexuality, the source reveals.
The Calvillo Sisters are a new three-piece group that Joe's promoting in a video uploaded to their YouTube channel.
In the clip, we see the girls in the studio, introducing themselves and Joe talking about them in glowing terms.
"The first time I heard the Calvillo Sisters, I heard a Beatles medley and I was blown away by the harmonies," Simpson says sporting blonde streaks in his hair.
"There's no group that exists today that has this sound, so I'm very happy to be a part of this opportunity. And I think these girls can make a crazy change in music."