I Wasn't Even There! Jaden Smith Denies Being The Cause Of Justin Bieber's 'Worst Birthday Ever'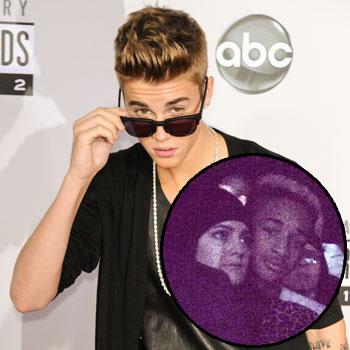 Article continues below advertisement
"The funny thing is, I could have gone, and I didn't feel like it -- that's not my vibe," Jaden claims in the May 2013 issue of Nylon. "I knew something was going to happen…even though I didn't do anything."
Jaden says that instead of attending his friend's wild birthday celebration, he was at a Kanye West concert in London. Photos posted on Instagram by his rumored girlfriend support his claim; however, the concert ended late Friday night and Bieber and his pals didn't even arrive to the Cirque Du Soir nightclub until around 1:40 am on Saturday, according to the reports.
Jaden was also snapped around 3 a.m. that same day at a London McDonald's, grabbing late night snacks with Bieber and his entourage.
Do you believe Jaden Smith's claims that he wasn't at the nightclub with Justin Bieber on his birthday? Sound off below.