Jaden Smith Believes Aliens Exist, Opens Up About Relationship With Kylie Jenner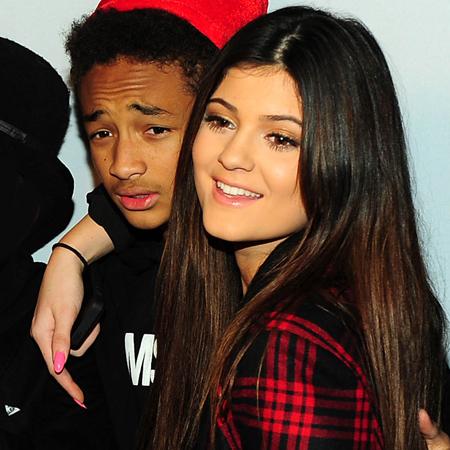 Article continues below advertisement
Jaden, who has been snapped on dates with Kylie, 15, around the world, admits that the two have been spending time together with his famous father chaperoning.
"I was in LA, we were all hanging out. Then I went to New York and she came too, and then she came here and surprised me, so that's pretty baller," he gushes. "She's one of my best friends. It's pretty awesome."
On the topic of aliens, Jaden -- whose dad Will has been linked to the Church of Scientology, which passionately believes in extraterrestrial life ( Shout-Out to Xenu!) -- is confident that they in fact, real, and insists that the President himself, led him to believe that he is right.
"I like aliens!" he says. "I think aliens are really cool, because they exist.
"I talked to President Obama about extraterrestrials. He said he could neither confirm nor deny the existence of aliens, which means they're real. If people think we're the only people that live in this universe, then something is wrong with them."
Watch Jaden's rap video on RadarOnline.com by clicking here.