Farrah Abraham Flaunts Her Bikini Bod Poolside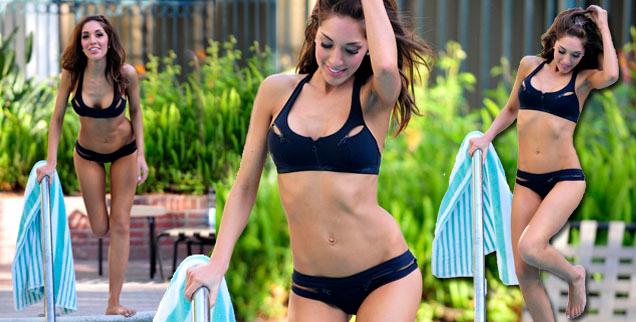 Farrah Abraham didn't look at all upset over all the controversy surrounding her sex tape when she lounged poolside in a barely there black bikini on Saturday.
As RadarOnline.com reported, the former Teen Mom star has admitted the tape was her idea. She hired a company to produce it and they brought in well-known porn stars James Deen to be her "co-star," or has Farrah calls him, her "prop."
Several members of Farrah's family have spoken out against her foray into sex for cash, with her grandfather Donald Abraham telling us he's "disgusted by the whole thing."
Article continues below advertisement
Farrah, who has a four-year-old daughter, Sophia, insists there's nothing wrong with what she's done. It's not porn, she said during her appearance on Dr. Phil. Her sex tape, she said, is a celebration of the female body.