Exclusive
Drunken Juror Booted From Jodi Arias Trial Concedes He 'Didn't Want To Leave' Before Verdict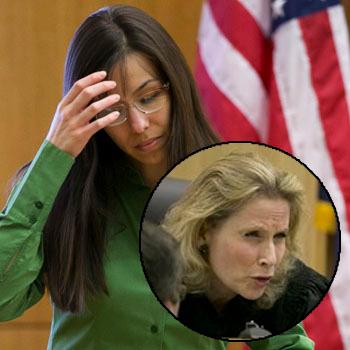 A juror excused from the Jodi Arias death row trial because he was arrested on a DUI -- and boasted to the arresting officer about his role on the case -- has broken his silence about his sudden departure.
In an exclusive interview with RadarOnline.com, Daniel Gibb, of Gilbert, Ariz., said he was disappointed his April 20 arrest saw him dismissed after listening to four months of testimony.
"I did want to stay on the jury," said juror number eight, known to trial watchers as 'The Note Taker' because of his constant scribbling in court.
Article continues below advertisement
"I didn't want to leave the trial."
But Gibb, 52, added that just because he wouldn't be casting a vote on Arias' fate anymore, he would still be glued to the conclusion to the mammoth trial.
"I am going to keep following it," Gibb said.
As we previously reported, Gibb was arrested under suspicion on "extreme DUI," meaning that the cop who pulled him over believed he had a certain level of intoxication which forced him to do a series of sobriety tests.
Days after his arrest, the officer was called into a "sealed proceeding" with the judge, the prosecutor and the defense attorneys, before Gibb was dismissed two days later.
Fifteen people – nine men and six women – will now deliberate whether 32-year-old Jodi walks free, spends the rest of her life behind bars, or is executed by lethal injection for the brutal slaying of her boyfriend, Travis Alexander.
The former juror wouldn't comment on the inevitable questions -- whether he thought Arias was guilty of the grisly murder, or what he predicted the verdict would be.
But he did reveal that he was "not surprised about how long the trial" had gone so far.
Fortunately for all those involved, the end is finally in sight: the defense will call one additional witness this week and closing arguments are expected to begin Thursday or Friday.