Now He's Got His Own Legal Woes! Jodi Arias Dismissed Juror Arrested For 'Extreme DUI'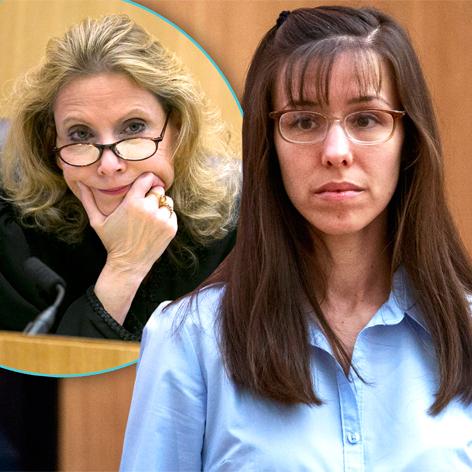 The mystery over why Juror 8 was dismissed from the bombshell Jodi Arias murder trial just a week before closing arguments begin has been solved with the revelation that he was arrested on Saturday on a DUI charge, and RadarOnline.com has exclusive details.
The 52-year-old man made no secret of how he spent the past four grueling months by telling the arresting officer he was a member of the Jodi Arias jury!
Article continues below advertisement
"On April 20, Daniel Gibb was arrested for extreme DUI," Lieutenant John Lyle, from the Gilbert Police Department in Arizona exclusively told RadarOnline.com, explaining that the "extreme" classification meant that he was suspected of being at a certain level of intoxication after the arresting officer did a series of tests.
"During the arrest Mr. Gibb claimed that he was a juror currently sitting on the Jodi Arias trial," explained Lieutenant Lyle, and "on Tuesday, the arresting officer, Officer Robinson, was called to the court to speak in a sealed meeting with the judge, the prosecutor and the defense attorneys handling the trial.
"I don't have information if he was actually a jury member or not," he added, and the police arrest report will not be released until Monday.
What was discussed in the secret meeting at the Maricopa County Courtroom was closed and confidential, however just two days later the man was dismissed by Judge Sherry Stephens with no reason given in open court .
The male jury member, who was known as "The Note Taker" for his constant scribbling in court, became the third juror to be released, leaving 15 people – nine men and six women – who will deliberate whether Jodi, 32, goes free, spends the rest of her life behind bars, or is executed by lethal injection for the brutal slaying of Travis Alexander.
The defense will call one additional witness next week, and closing arguments are expected on Thursday and Friday.