Jodi Arias Will Be Convicted, Legal Expert Predicts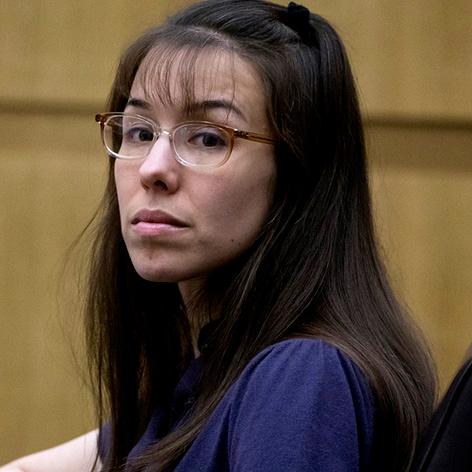 Jodi Arias will be convicted for the murder of her boyfriend Travis Alexander, Miami Criminal Defense Attorney Mark Eiglarsh predicts to RadarOnline.com in an exclusive interview.
As Jodi's explosive trial moves towards its conclusion, Eiglarsh, who has studied the jurors' questions in the Phoenix, Arizona, courtroom, says, "I believe that they will convict her of first degree murder and my prediction is they are going to give her life.
Article continues below advertisement
"When you look at the facts themselves, it just doesn't pass the smell test. I can't imagine they will excuse that conduct."
Jodi has faced pointed questions from jurors in her murder trial but Eiglarsh doesn't necessarily think those are a sign of how they will vote. "There is nothing black and white about it because we don't know how many of the jurors are submitting questions," he notes.
"We also don't know if any of the actual jurors are submitting questions--they could be coming from alternate jurors who have no impact on the trial. We can't assume it is coming from that many different jurors; it could be a just a couple writing many, many different questions."
But the criminal defense lawyer also says their questions might show they are accepting Jodi's statements as fact. "Many of those questions show they are not only skeptical of her story but also of the experts," Eiglarsh says. "There are, however, some questions that concern me because they presuppose certain facts as facts. Instead of saying, 'If this is true, then blah blah,' they say, 'So when he was coming after you, did you…?' They should say, 'You CLAIM he came after you like a linebacker.' They presuppose some of her statements as fact - it might just be a poorly worded question but might also mean they believe her. Those concern me."
Article continues below advertisement
Still, the legal eagle concludes that Jodi is in serious trouble as her court case enters its final days: "Common sense and after having been in the system for over 20 years – it doesn't take even a lawyer to assess that when you have that many stab wounds and a shot to the head, and gal who can remember every detail including what she drank at Starbucks seven years ago – but when it comes down to the critical details, now she conveniently has a memory fog. I think she is guilty and she should be convicted.
"I wouldn't be outraged if that was the decision of the jury but I wouldn't be surprised if they made life in prison the verdict. It is much harder to kill someone that you have been close and may still love to than kill a stranger," Eiglarsh says.