No Butts About It! Skinny Catwalk Model's Sagging Butt Shocks Onlookers At Fashion Show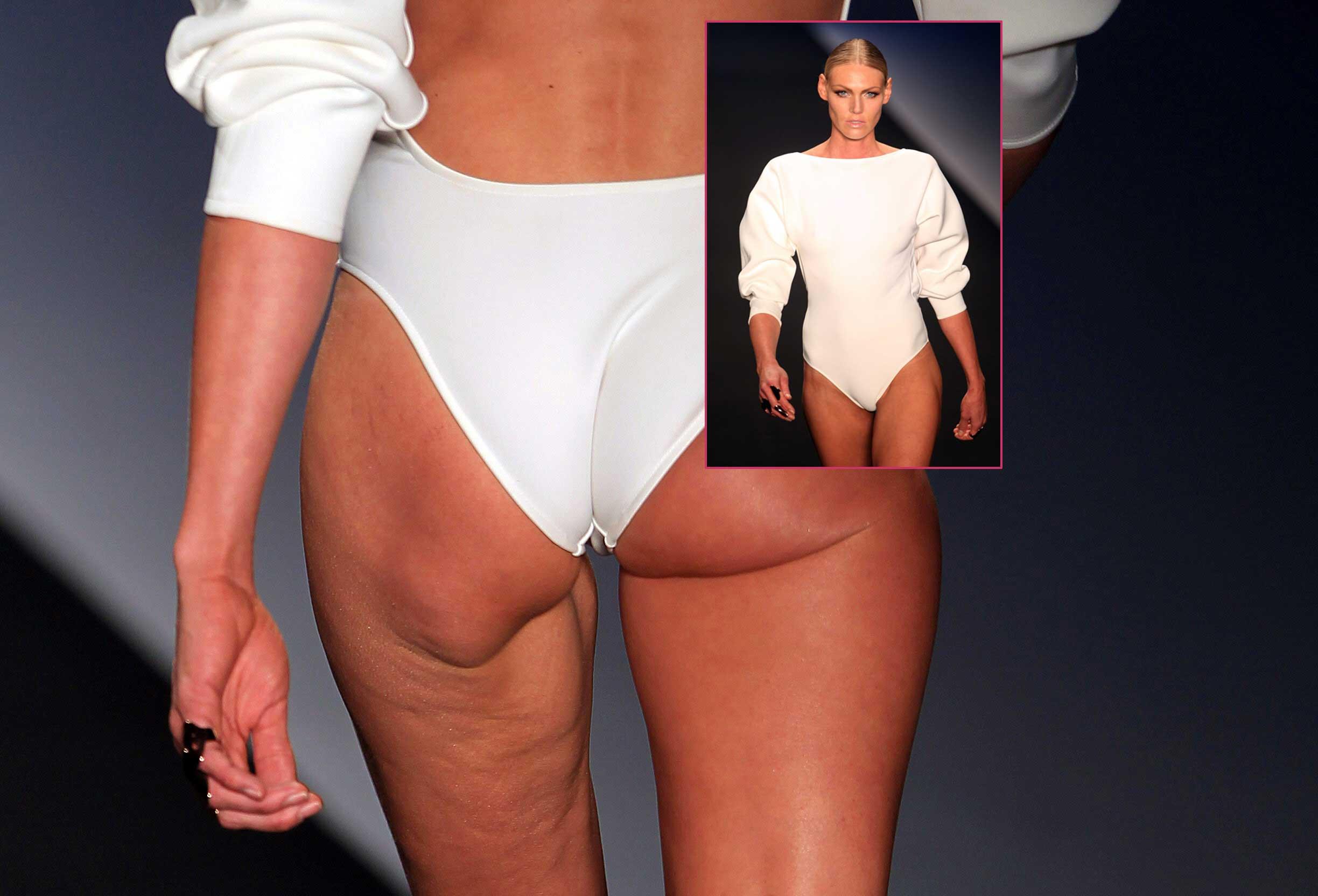 A catwalk model shocked onlookers by displaying her sagging and cellulite-rippled butt and thighs during a fashion show.
A model on the Lenny Niemeyer runway during the just-concluded Rio de Janeiro Fashion Week was typically skinny but lacked muscle tone in her buttocks and thighs. And insiders in the fashion industry, which has always been plagued by rumors of anorexia, say this model's weird look could be the result of skipping workouts and staying slim by eating very little.
Article continues below advertisement
London personal trainer Sheldon Stringer told the Daily Mail that models like this one might be harming their bodies: "Due to the lack of nourishment caused by their bad diets and their intense schedules, their muscle mass is compromised as their bodies are starving most of the time, which results in flabby or flat muscles.
"In the case of these models, the stress of having to look their best, not eating to try and remain slim and working long hours with little or no rest will result in cellulite build up as seen in these pictures."
At the fashion show, the model couldn't hide her strange booty as she strutted in one of Lenny Niemeyer's swimsuits. Niemeyer, who is called Brazil's "bikini queen," is known for her itsy-bitsy swimwear.
Meanwhile, the modeling industry is once again under fire as veteran fashion journalist and former Australian Vogue editor Kirstie Clements has revealed in her memoir, The Vogue Factor, that many models starve themselves for days and eat Kleenex to stay thin.