Buckwild Star Shain Gandee Died From Carbon Monoxide Poisoning, Autopsy Confirms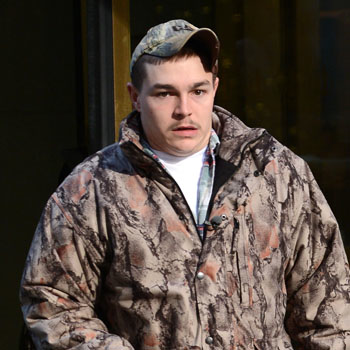 Buckwild star Shain Gandee, 21, his uncle David Gandee, 48, and close pal Donald Robert Myers ,27,died from carbon monoxide poisoning, autopsies confirmed Tuesday, RadarOnline.com is reporting.
As previously reported, the three men were discovered unresponsive in the SUV in Sissonville, West Virginia Monday, after being reported missing since early Sunday morning.
The Kanawha County Sheriff's Department released the autopsy results. "
Article continues below advertisement
Gandee's Ford Bronco was was partially submerged in deep mud, with the muffler completely below the surface.
Speculation is growing that the trio may have decided to keep the vehicle running with the heat on after they became stuck because the temperature was below freezing. Not realizing the muffler was blocked, carbon monoxide would have quickly built up inside the Bronco. Gandee was found in the driver's seat.
Shain had spent Saturday helping one of his cousins open her new general store in Crown Point, Ohio.
After returning to West Virginia, Shain joined his uncle and the two went to a local bar where they reportedly stayed until 3 a.m. Sunday.
They told people at the bar they were going off-roading.