Hangin' With Mr. Cooper: Suki Waterhouse Has Bradley Wrapped Around Her Finger!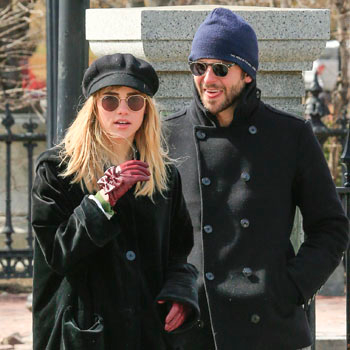 Suki Waterhouse has Bradley Cooper just where she wants him - wrapped around her finger!
Last month, the Silver Linings Playbook actor invited the 20-year-old British model to Boston where he was filming David O. Russell's new Abscam scandal film.
Now, RadarOnline.com has learned that the 60s inspired beauty got Cooper, 38, to take her on a romantic break to Paris – the city of love – as their relationship heats up.
Article continues below advertisement
"Suki has Bradley marching to the beat of her drum," a source close to the couple told Radar.
"First, she clicked her fingers and he invited her to Boston, even when he was busy filming his latest movie.
"Then, she told him she wanted to be romanced in Paris. He immediately organized it, with no expense spared.
"Suki is keeping Bradley on his toes because she doesn't want him to treat her like one of his flings – she wants far more than that.
"She's ambitious and has a successful modeling career in the UK, which she is desperate to replicate in the States.
7 Things You Didn't Know About Bradley Cooper's Latest Squeeze, Model Suki Waterhouse
"And she also appeared in her first movie called Pusher last year, so she would love Bradley to introduce her to some producers and directors to expand her acting career.
"She wants to make sure that this relationship works," the source reveals.
Article continues below advertisement
As RadarOnline.com previously reported, the loved-up pair was spotted enjoying a romantic stroll in Boston, Mass., on March 19.
Cooper and Waterhouse were first seen with one another leaving the Elle Style Awards back in February in London.
"Bradley has been texting Suki every day since they met," a source close to Waterhouse told us in February.
"He wants her to come to Los Angeles and visit him; he's intrigued by her and she's very interested in him."