Seven Things You Didn't Know About Bradley Cooper's Latest Squeeze, Model Suki Waterhouse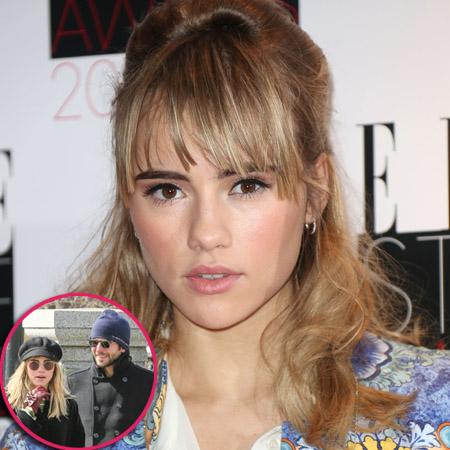 Article continues below advertisement
***
1. Suki is the daughter of internationally renowned plastic surgeon and philanthropist Norman Waterhouse, who has his own practice on London's Harley Street. That will be handy for Bradley if he ever needs anything done.
2. With her 60s stylings and Marianne Faithfull inspired haircut, the London-born starlet is the UK's breakout model having already posed as the face of British high-street chain Marks & Spencer lingerie. She has been shot by fashion industry god Rankin and is represented by the Next London model agency who also have Abbey Lee, Alexa Chung and Julia Restoin-Roitfeld.
3. Before Bradley, Suki had a penchant for boys in bands, mainly the lead singer. Back in 2011 she split from Kooks frontman Luke Pritchard. Afterwards he blamed their eight-year age gap as the reason for their break-up. More recently, she split with mod rock star Miles Kane in January.
4. Her partner in crime and best buddy is up and fellow model-of-the-moment Cara Delevingne. The pair have regularly been seen painting London town red along with Georgia May Jagger – the daughter of The Rolling Stones legend Mick Jagger.
Article continues below advertisement
5. Suki quit her education at 16 years old to pursue a modeling career. But at that age, she was a self-confessed tomboy that competed in karate tournaments and loved to rock climb. She told W Magazine her first casting was a disaster. "I went in my mom's trainers and baggy pants," Suki recalled. "The casting director told me I should start dressing like a girl."
6. She is also close pals with One Direction ladies' man Harry Styles, who of course dated country sweetheart Taylor Swift. In fact, it was reported that Suki paid for Harry's stripper at his 19th birthday bash at London's trendy members-only bar, the Groucho Club.
7. A Hollywood movie career beckons for Suki. She appeared in the British crime flick Pusher, also starring another British catwalk star Agyness Deyn and produced by acclaimed Drive director Nicolas Winding Refn.