Booked & Beautiful? Even More Of The Best And Worst Celebrity Mug Shots!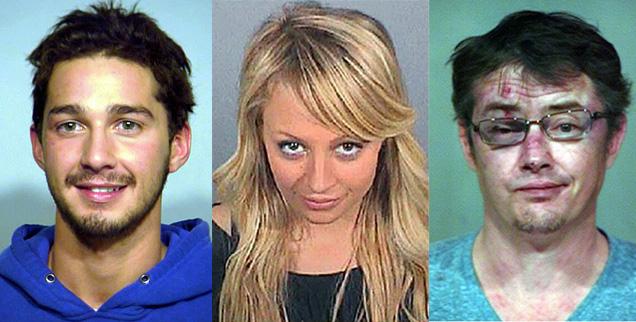 Celebrities aren't always camera ready – especially right after they get arrested!
From single slip-ups to repeat offenders, Hollywood stars have gotten busted breaking the law and haven't exactly gotten special treatment when it comes time to taking their dreaded mug shot. As the third part of our special feature, RadarOnline.com has even more of the best and worst celebrity mug shots.
What's even worse than getting beat up in a really bad bar brawl? Getting arrested and having to take a mug shot right afterwards, like this troubled Hollywood twin.
Article continues below advertisement
And while some stars, like this bad girl turned mother-of-two, manage to smile wide for the cameras and look sensational in their booking photo, other stars like this Criminal singer, who was busted for drug possession on her tour bus, refuse to even open up their eyes!
Carmen Electra has always been considered a smokin' hot star, but did she manage to sit pretty for her 1999 mug shot, after her infamous brawl with Dennis Rodman?