Spice No More! Victoria Beckham Gives Up Singing For Good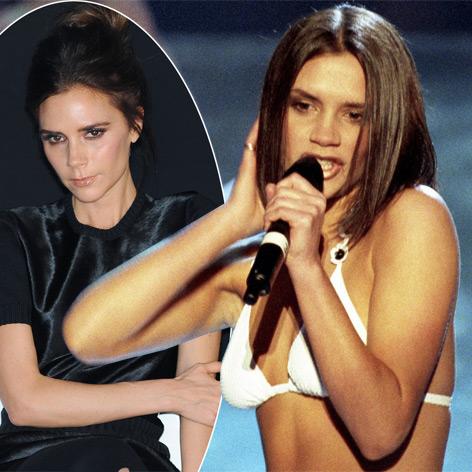 A Spice Girl no more, Victoria Beckham has announced that her rock and roll days are a thing of the past.
"Victoria has made no secret of the fact her singing days are over, with a hugely successful business and a growing family," her rep said Saturday. "She loved her time as a Spice Girl and will always wish the other girls well in whatever they choose to do."
Geri Halliwell, Melanie Brown, Emma Bunton and Melanie Chrisholm may now be planning to go the reality show route as they hunt for a new fifth member, the Daily Mail is reporting.
Article continues below advertisement
A busy mom of four, Mrs. David Beckham has become an extremely successful fashion designer, and the former Posh Spice is going to continue to concentrate on that career.