Tori Spelling, Dean McDermott & Their Four Kids All Shower Together!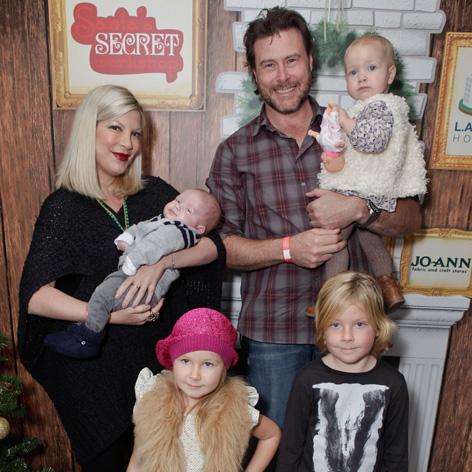 Article continues below advertisement
"Went really well & saved on individual bath time! & only 1 babe pooped N shower."
Married for nearly seven years, Tori and Dean, 46, have four children – Liam, six, Stella, four, Hattie, 17 months and seven-month-old Finn.
The insight into the McDermott household did not go down well with all of Tori's Twitter followers. One person said it was "weird."
But Dean answered their critics tweeting that "family is the main thing in life that matters" and they should enjoy "these family moments B4 kids get 2 old."
What do you think? Is the McDermott family shower "weird" or perfectly natural? Tell us in comments.