Small Dating Pool! Tiger Woods Stole Lindsey Vonn From Kris Humphries!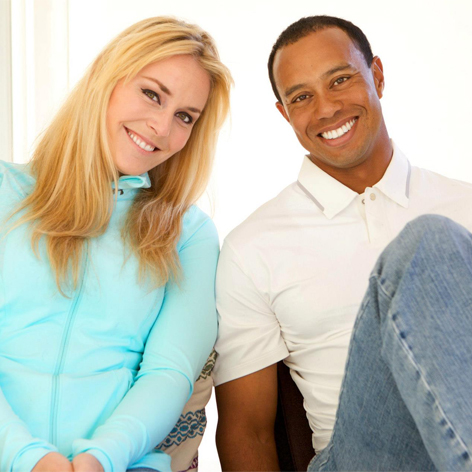 It's a small (dating) world after all.
Tiger Woods and Lindsey Vonn and Kim Kardashian's estranged husband Kris Humphries are certainly the proof of that!
While Tiger, 37, and Lindsey recently went public with their new romance, what they didn't tell anyone is that Lindsey chose Tiger over Humphries.
That's the latest revelation in the headline-making relationship of the sex-addict golfer and top skier, with the new issue of Us Weekly revealing that Humphries was very much in the picture when Tiger came along.
Article continues below advertisement
"Woods wasn't Vonn's only suitor," the mag says. "Bachelor No. 2 was none other than Kim Kardashian ex Kris Humphries."
As the mag points out, Vonn and Humphries are both from Minnesota and have a lot in common. But ultimately, Vonn chose Tiger, who has reclaimed his position as the No. 1 golfer in the world.
Olympic-skier Vonn, 28, was warned about the perils of getting involved with the golfer, but her love of danger and animal attraction to Tiger had drawn them to be friends over recent months, with the most controversial couple in sports officially announcing they are dating on March 18.
Woods now seems to be back on his game both on the course and in his personal life when after a two year slump he celebrated a victory at the Arnold Palmer Invitational in Orlando, Florida this past Monday to reclaim his title as the world number one golfer.
Despite Tiger and Lindsey's obvious happiness as they beam lovingly together from a series of engagement-style photos, Vonn's fans are concerned that their idol is going to get hurt just like ex-wife Elin Nordegren did.
Article continues below advertisement
"He is probably cheating on you right now," one angry Facebook follower messaged the blonde Minnesota native, according to Us Weekly.
Tiger's serial cheating was first uncovered by the National Enquirer, which caught him with Rachel Uchitel. The revelation of that affair opened the door to a parade of mistresses.
But it is not just Woods who comes with personal baggage – Lindsey was in the midst of a messy divorce from former coach Thomas Vonn when she first met the golfer in April 2012.
"Tiger and Lindsey have a lot in common. They immediately clicked," a source told Us. The new couple kept their romance secret until Vonn had an accident during the Alpine World Championships in Schladming, Austria, on February 5, when news that Tiger had sent his private jet to race her to knee surgery came crashing into the public's attention.