Tiger Woods & Lindsey Vonn Romance No More Than A 'P.R. Move,' Insider Claims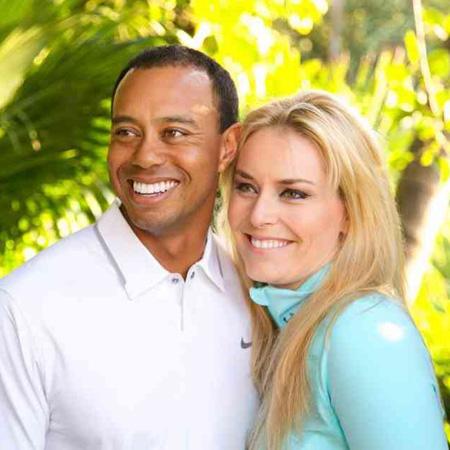 The budding romance between Tiger Woods and Lindsey Vonn is "a carefully crafted public relations move" to rehabilitate the golfer's image while boosting the Olympic skier's fame, according to a new report from the NY Post on Friday.
"Actually it is a match made in marketing heaven," a source told the paper. "It immediately makes him more sympathetic, and makes Vonn a household name as she reaches a crucial point in her skiing career, the 2014 Winter Olympics -- they know the sponsors are watching."
Article continues below advertisement
One insider told the paper the romance comes as "an unusual move," believing Woods held out hope he could win back ex-wife Elin Nordegren after the 2009 scandal that pulled the curtain on his serial-cheating ways, resulting in their 2010 divorce.
Tiger and Vonn met last April and began dating in November, a year after her breakup with skier Thomas Vonn. (Their divorce was finalized in January.)
As RadarOnline.com previously reported, on Monday, both Tiger and Lindsey publicly admitted that they're dating after months of speculation.
"I guess it wasn't a well-kept secret but yes, I am dating Tiger Woods," Vonn, 28, wrote on her Facebook page. "Our relationship evolved from a friendship into something more over these past few months and it has made me very happy.
"I don't plan on addressing this further as I would like to keep that part of my life between us, my family and close friends."
A source told the Post Woods has enjoyed toying with the media as they speculate on his new romance.
The 37-year-old sports icon wrote on his website: "Something nice that's happened off the course was meeting Lindsey Vonn. Lindsey and I have been friends for some time, but over the last few months we have become very close and are now dating.
"We thank you for your support and for respecting our privacy. We want to continue our relationship, privately, as an ordinary couple and continue to compete as athletes."