Exclusive
Teen Mom Domestic Violence: Jenelle Evans' Husband Threw Her Against Wall While She Miscarried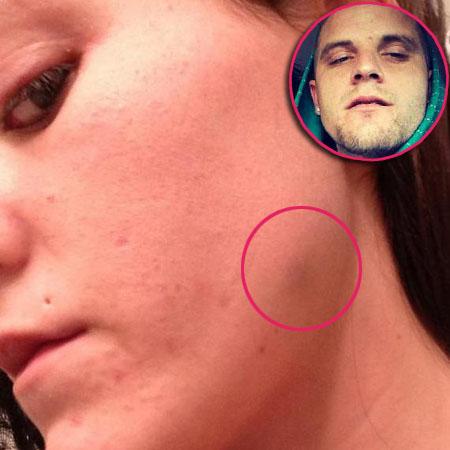 Article continues below advertisement
"Courtland was a mess and Jenelle thought he had been on drugs," a source close to the 21-year-old MTV star told RadarOnline.com.
"He wasn't sleeping and had been out partying and he was acting like a maniac. He started yelling at Jenelle and didn't even care that she was bleeding and cramping and starting to have a miscarriage. He first shoved her out of the way and Jenelle tried to get away from him. That's when things got out of control," the source said.
In the warrant issued for Courtland obtained by RadarOnline.com, the documents said he was accused of "picking her up, throwing against the wall, bashing her head on the wall, punching her in her head, back, stomach and legs."
The source said the violence escalated after Jenelle's husband pressured her to have sex.
"Jenelle told him no way and he shoved her onto the bed. Then when she tried to get up to go out of the room he hit her and pushed her against the wall.
Article continues below advertisement
"He got really physical with her and grabbed her around the neck in a choke hold. She was screaming at him and telling him to stop but he hit her in the head and then in the face with a closed fist."
Jenelle tried to defend herself the source said.
"She put her arms up and tried to get out of the way, but Courtland was really controlling. When she tried to leave he would apologize and beg her to stay, telling her he loved her."
The source described Jenelle as being "absolutely terrified," and said that she wanted to get away from him so she filed the police report hoping he would leave her alone.
"Jenelle wants to get this guy out of her life and she's not planning on talking to him when she gets out of rehab."
Courtland was arrested for the outstanding warrants and was released from the Brunswick County Jail on Wednesday, March 6 at 3:30pm.