Jenelle Evans' Estranged Hubby Arrested For Assault -- Threw Her And Bashed Her Head On The Wall, States Report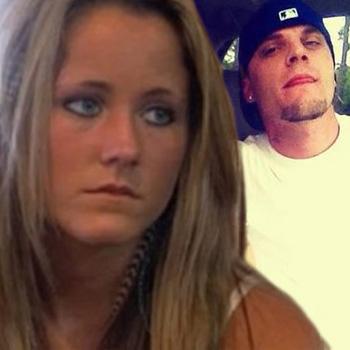 Article continues below advertisement
"they.got me...brunswick.coybty jail i am.on my way...write me ...sorry i got caught," Courtland tweeted on Tuesday.
According to E! News, the warrants out for Courtland contained disturbing claims stating in one incident that allegedly occurred on Nov. 16, 2012 that he "unlawfully and willfully did assault and strike Jenelle Rogers, a female person, by picking her up throwing her against the wall, bashing her head on the wall, punching in her head, back, stomach and legs."
Another warrant from an alleged January 21 incident stated Courtland "did commit battery on a pregnant woman."
Courtland's arrest happened on Tuesday when the Pender County Sheriff's Department unwittingly found him while they were responding to an unrelated disturbance at a residence in Hampstead, North Carolina.
"We had responded to a disturbance call but it didn't have anything to do with him. He and some other people were there and we will check and run identification to make sure they don't have any outstanding warrants and Mr. Rogers did," Sheriff Deputy Chester Ward told the site.
Article continues below advertisement
"He just happened to be at the residence. We put him in our holding jail and processed him here and Brunswick County picked him up this morning."
So while Courtland sits in jail, Jenelle sits in rehab (for the third time!) to kick her heroin habit once and for all, RadarOnline.com exclusively reported earlier this week.
"Jenelle was in great spirits before she went in. She is really hoping that she can get control of her life. She is bi-polar and she's had a really hard time balancing the medication she needs for that," a source close to the MTV star told RadarOnline.com.
"Jenelle was just partying and doing drugs and doing really stupid things with guys and she couldn't stop."
To find out what's in store for this one-time couple's future, stick with RadarOnline.com.