Taylor Swift Confirms Harry Styles Cheated In Australia - Radar Told You First!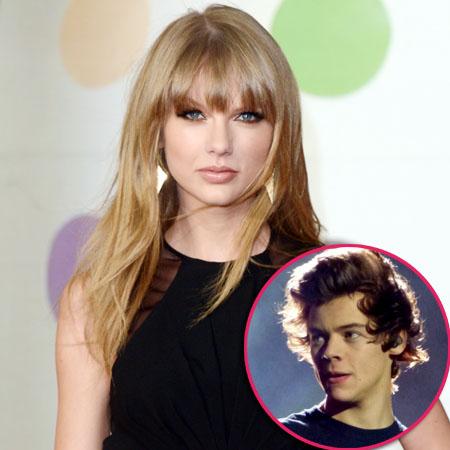 Taylor Swift refuses to talk about her love life, but recently authorized a close friend to speak on her behalf — detailing her first break up with boy band heartthrob Harry Styles last spring after she discovered photos of him kissing another woman while in Australia — and it was RadarOnline.com who exclusively told you first!
In an April feature in Vanity Fair author Nancy Jo Sales writes that "Swift's friend said that the Styles situation is completely misrepresented in the media," except that RadarOnline.com had every detail of the story down last October, just as the 23-year-old songstress' friend describes it.
Article continues below advertisement
"This young woman claimed that Styles 'chased' Swift for a year: 'He wore her down.' And then, last spring, she said, there was a weekend 'where they got really close, and he was all, like, 'You're amazing — I want to be with you. I want to do this,'" the article reads.
"Soon after that, when Styles was on tour in Australia with One Direction, he allegedly texted Swift to alert her to a picture of himself on the Internet 'kissing a friend good-bye,' but said, 'It's no big deal.' When Swift searched online for the picture, however, she found that they were 'making out like with their hands all up in each other's hair.'"
As RadarOnline.com first reported, a source said Harry had "hinted at making it official with Taylor just before he took off to Australia" and then shortly into his trip Down Under Taylor woke up one morning to confusing text messages from him.
"Taylor had all these texts from Harry begging for a chance to explain and telling her not to believe everything she reads," the insider told RadarOnline.com. "She immediately Googled Harry and found all the stories and pictures of him kissing American model Emma Ostilly. She was heartbroken."
Article continues below advertisement
According to the interview with Vanity Fair, Taylor immediately ended the relationship with Harry and only began dating him again after he persistently chased her, promising to stay faithful.
"Swift ended the relationship, continued her friend, after which Styles allegedly pursued her for the better part of a year, professing his devotion and promising never to stray again. 'So then they got back together, but the whole time she says she feels like he's looking at every girl and thinking about hooking up with every girl,'" the article states.
"And then, when they were in London sometime in the last few months, the boy-band balladeer allegedly 'disappears one night and after that it was like he just didn't want to keep going.'"
But are Taylor and Harry over for good this time? The I Knew You Were Trouble singer's pal says Harry, 19, is texting Taylor "again nonstop, like 'Where are you? Call me. Are you back?'"