Susan Olsen Pays Tribute To Her 'Brady Bunch' Dad Robert Reed, Says 'Being Gay' Killed Him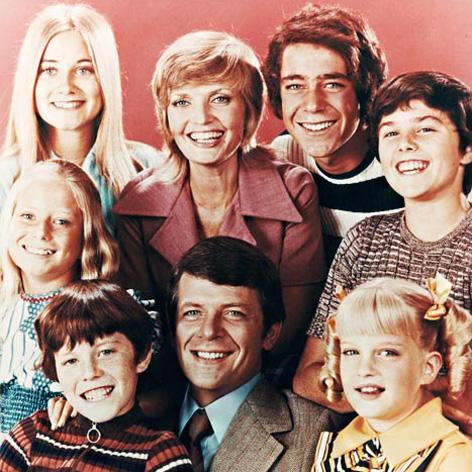 With the U.S. Supreme Court debating the same sex marriage issue, Susan Olsen took to her Facebook page to write a loving open letter about her dad on The Brady Bunch, Robert Reed.
Reed died in 1992, and it was only then that most fans learned the actor was gay, something he'd hidden, and that Olsen believes led to his early demise.
"As a child, I was BLESSED to have another father figure in my life. He did not replace my own beloved, Norwegian version of Jed Clampett, nor would he have wanted to. He simply harmonized with all of my family values and brought his own heart to our table," Olsen wrote.
Article continues below advertisement
"This tempetuous actor who bottle fed puppies when he wasn't quarreling with the heads of networks shaped my heart as much as my biological parents did. So I really can honestly say, 'My dad was gay'," she said of the man who played her TV dad from 1969 to 1974.
Reed had battled colon cancer but his death certificate revealed he was also HIV positive which was listed as a "significant condition contributing to death."
...."Being gay killed him. Because it was so taboo, he could never make peace with himself. He never allowed himself to have a genuine love. He was forever taunted by his own disdain for the natural inclinations that he was BORN WITH. Bob was a family man. Had he been allowed to form a relationship with another man, he would have been the best husband ever and might still be alive," Susan wrote.
VIDEO: Gay Man Confronts 'Preacher' Spewing Hatred On NYC Subway, Fellow Riders Applaud
"But Bob could not be at peace with this because the people surrounding him shoved their own judgment down his throat and, sadly, he bought into it. He thought he was wrong."
Since penning her tribute to Reed, Olsen says she's been overwhelmed with support.
"Many thanks to all the wonderful people (nearly as many straight people as gay!) who thanked me for expressing my love and respect for Robert Reed and compassion for the LGBT community," she wrote on Friday.