Exclusive
Shaquille O'Neal's Former Mistress Wants Punitive Damages Added To Her Lawsuit Against Him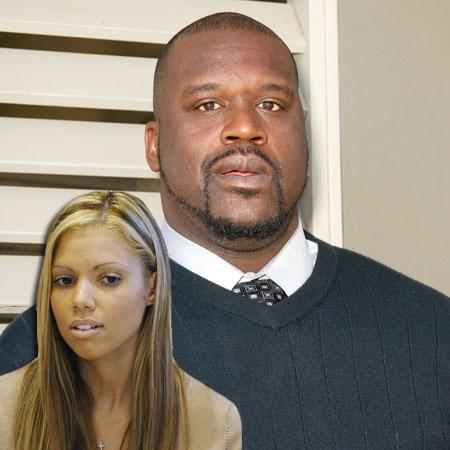 Shaquille O'Neal's former mistress, Vanessa Lopez, has filed court docs in her ongoing lawsuit against the former NBA star requesting to add a claim for punitive damages, RadarOnline.com is exclusively reporting.
As we've previously reported, Lopez's bombshell, multi-count lawsuit against Shaq was filed in Miami Dade County in 2010, and it accuses O'Neal of racketeering, invasion of privacy, and intentional inflection of emotional distress.
Article continues below advertisement
Lopez claims Shaq started harassing her shortly after she told him she thought she was pregnant. She says the former NBA center initially accused her of sleeping with someone else, and when she broke off their relationship she claims the threats began.
According to the court documents, obtained exclusively by RadarOnline.com, during a deposition involving Shaq's former employee Shawn Darling, he revealed that O'Neal "was particularly interested in/and gained a level of sophistication in the following: the ability to invade or "hack" into text messages of third parties; the ability to monitor and record cellular phone calls of third parties and the ability to alter or assign a fake "sender" number on incoming phone calls to third parties through what is commonly referred to in spy or interception of wireless communication technology as spoofing."
EXCLUSIVE DOCUMENTS: Vanessa Lopez's Request To Add Punitive Damages
Lopez's legal team asserts that Darling also said, "following a criminal proceeding between Shaquille O'Neal and a former paramour, Alexis Miller, the defendant enlisted Mr. Darling's assistance to set up a mechanism whereby O'Neal would be assured of maintaining a second set of all undeleted text messages and e-mails sent/received by the Defendant."
Article continues below advertisement
The computer server that Darling set-up had at least 13,000 electronic communications and are "authenticated and which support the Plaintiff's claims of wanton and egregious conduct to support the imposition of punitive damages."
Darling is a convicted felon with a lengthy criminal record — an ex-convict who has been arrested or charged in more than 15 criminal cases in the Midwest. Among them, in 1999, Darling was sentenced to 32 months in a federal prison in Wisconsin for bank fraud and misuse of Social Security numbers.
Darling was hired by Shaq in 2007 to work on various family projects until 2009, and the two men are now suing each other in a separate case.