Expect A Big Bachelor Wedding For Sean Lowe, Insiders Say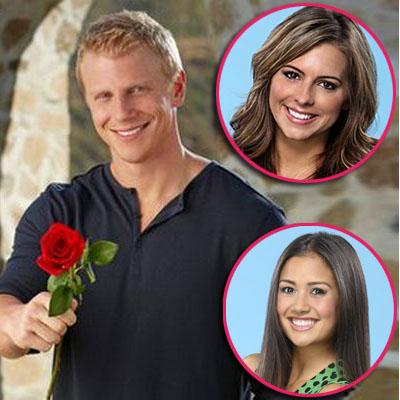 Kate & Will. Justin & Jessica. Kim & Kris. (Just kidding!)
Now, the next big wedding in the entertainment world looms, as The Bachelor Sean Lowe is ready to wed his reality sweetheart, with all of ABC's bells and whistles behind what's expected to be a gala event, and RadarOnline.com has all the details.
"The producers of The Bachelor and The Bachelorette do everything they can to make each wedding bigger, more romantic, more dreamy, more special, more beautiful, more everything than the last," a source tells Life & Style magazine. "They pull out all the stops to make fans dreams come true."
Article continues below advertisement
The blond beefcake star of the show's 17th season seems happy to go along with a trumped-up wedding day, deferring to the tastes of his soon-to-be-bride, who he'll choose in the show's season finale.
"Here's the thing I know about women: They have the wedding in mind and dream about stuff like that," the Dallas, Texas native said. "In my mind, the wedding is all about the bride."
The wedding could come as early as this summer, the magazine reported. Wedding planner-to-the-stars Mindy Weiss is in talks to work the event, while the jewelry will be provided by the great Neil Lane.
"It will be an outdoor wedding in a fancy hotel in Southern California," a source told the magazine. "Sean wants it to be big and impressive because he wants all his family there.
"He's super religious, so he will go traditional during the ceremony."
Sean's sister Shea concurs, as she says Sean "is very much the romantic type" who will go along with the pageantry of a mega-wedding.
The Bachelor finale airs next Monday night at 8/7c on ABC.