The Gift Of Life! Bachelor Sean Lowe Offered To Donate Sperm – To His Sister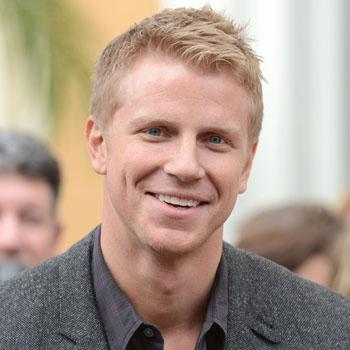 The Bachelor hunk Sean Lowe is about to propose to one of the final two women on the hit reality show and hopefully settle down, have some kids and spend the rest of his life with her, but a bombshell new report says that the hunk was ready to help someone else start a family -- his own sister!
Sean's sister Shay and her husband Andrew Shull have experienced heartbreaking infertility problems, leading to six unsuccessful intrauterine inseminations over a 13-month period at a cost of more than $20,000, and according to the National Enquirer Sean came up with the idea of donating his sperm to a surrogate, so his sister could have a baby with at least some of her family's genes.
Article continues below advertisement
"Not only were Shay and her husband devastated over her pregnancy struggle, so was Sean," revealed a family insider.
"Family is everything to him and having kids is a big part of it. But month after month, he heard the same disappointing news, his sister wasn't pregnant."
To find out if Sean ever gave his sister the ultimate gift pick up the latest issue of the National Enquirer -- on newsstands Thursday.