Paris Jackson 'Impressed Lawyers' At Her Deposition For Dad Michael's Wrongful Death Lawsuit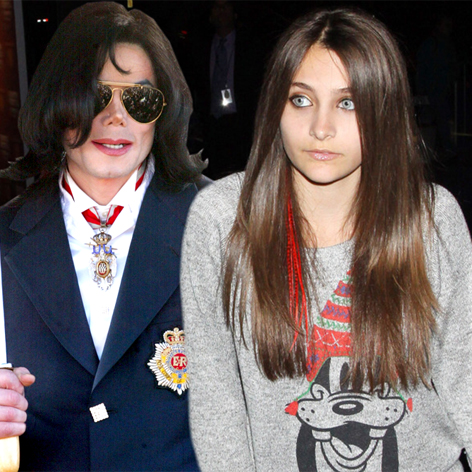 Even though Paris Jackson is only a teenager, she managed to impress lawyers at her deposition in the Michael Jackson wrongful death lawsuit that her grandmother, Katherine, filed against concert promoter AEG, RadarOnline.com is exclusively reporting.
Katherine contends that AEG should be held accountable for her son's death because they were responsible for hiring Dr. Conrad Murray to be his physician during his tour.
Article continues below advertisement
"Paris impressed all of the lawyers involved with her professionalism and demeanor during her deposition last week," a source tells Radar. "Her older brother, Prince, had a rough time during his depo a week earlier, so allowances were made to make sure it didn't happen again. That's why Katherine's lawyers demanded that Paris' deposition take place at the courthouse so the judge could intervene if it appeared to be getting too tough for her. Luckily it didn't come to that. Paris will have to sit for another day of questioning but she is okay with that - she is an extremely intelligent, compassionate and thoughtful young lady."
As previously reported, Prince plans on testifying at the upcoming trial, which is expected to last three to four months.
The judge is allowing AEG to bring up the molestation allegations that Jackson was accused of but never convicted over. Lawyers for the concert promoter want to revisit that dark time during Jackson's life in an attempt to show jurors that was when he became depressed and dependent on drugs.
Article continues below advertisement
However, a Jackson family insider has slammed the defendant's decision to go down that road, predicting it's a move that will ultimately backfire on them.
"Michael was tortured in life and now AEG is trying to torture him in death. I predict they will be severely punished for it," the source said.
Katherine suffered a huge legal setback recently when a California court dismissed all but one of her claims against AEG and its president, Tim Leiweke.
Attorneys filed legal documents with the Court of Appeal in California to dismiss that one claim - which centers on the question of whether AEG Live negligently hired Murray - however, last week, the Court of Appeal rejected their motion.
Murray was convicted in 2011 for the involuntary manslaughter death of Michael after administering a fatal dose of propofol to help the pop singer sleep.
The disgraced doctor hadn't formally signed his employment contract with AEG at the time of Michael's death, and they maintain that they aren't responsible for his tragic death.
Jury selection is expected to begin on April 2.
AEG didn't immediately respond to request for comment.