Who's That Actor? Hollywood Heartthrob Nearly Unrecognizable In New Film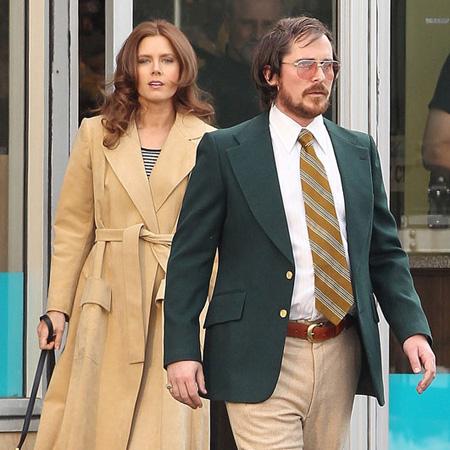 He's an Oscar winning actor with movie star good looks, but on the set of his new film, he's nearly unrecognizable. So, who is he? Find out after the jump!
Holy Transformations! It's Batman!
The usually handsome Christian Bale sported a greasy combover, paunchy tummy, and tacky attire on Thursday in Natick, Massachusetts on the set of his new film, co-starring Amy Adams, and RadarOnline.com has the pics.
Article continues below advertisement
In the untitled David O. Russell/Abscam project, the charitable Bale, 39, portrays Melvin Weinberg, who was at the center of the FBI's famous Abscam sting operation in the 1970s that lead to the conviction of several congressmen.
Adams, 38, plays Maxine Gardner, Weinberg's mistress and partner-in-crime in the film.
This is not the first time Bale has dramatically changed his looks for a film – he bulked up for the Dark Knight trilogy, and he also famously dropped a massive amount of weight to play emaciated insomniac Trevor Reznik in 2004's The Machinist and also for his role as drug-addicted retired boxer Dicky Eklund in 2010's The Fighter, which won him an Oscar for best supporting actor.