Extreme Trout Pout Alert! What HAS Nikki Cox Done To Her Lips?!?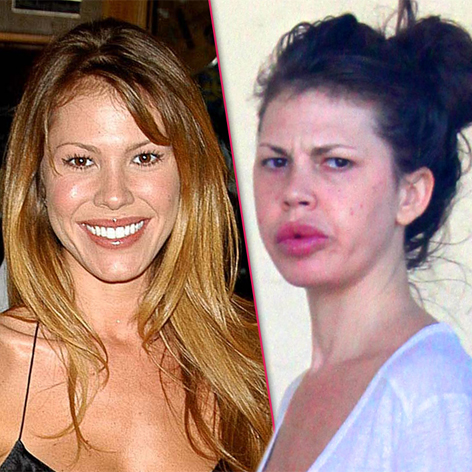 Former Las Vegas star Nikki Cox looked a far cry from her former self as she stepped out on Saturday with a pout to rival Jocelyn Wildenstein.
RadarOnline.com has the shocking photo of the surgically enhanced actress looking unkempt and underdressed during a trip to the grocery store with her husband Jay Mohr.
Wearing sweats and a scruffy t-shirt with no bra Cox's face and lips looked puffy and far from natural.
Article continues below advertisement
The 34-year-old was hardly recognizable as the once fresh faced star she was.
RadarOnline.com previously spoke with celebrity plastic surgeon Dr. Michael Fiorillo about Cox's startling transformation.
He said: "She definitely appears to have gotten some sort of filler in her cheeks and lips, which could be either Perlane or Restylane.
"Injectables always look best on a person when they are not noticeable, not when everyone can tell that the person had work done."