Exclusive
Lisa Ling Gives Birth! Just Like RadarOnline Told You!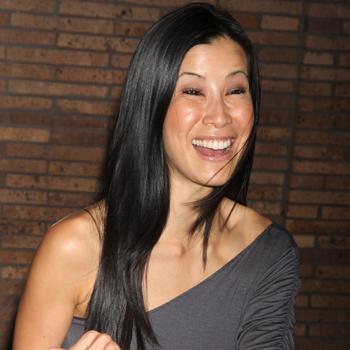 Just like RadarOnline told you, Lisa Ling gave birth to her first child Friday – daughter Jett Ling Song!
The Our America host welcomed baby Jett in Santa Monica, Calif. at 1:24 p.m., weighing 6 pounds and 6 ounces.
Ling, 39, is said to be recovering well and enjoying her first day of parenthood alongside husband, oncologist Dr. Paul Song.
As RadarOnline.com previously reported, Lisa was due to give birth Friday.
Article continues below advertisement
The OWN network host has already built a nursery in her Santa Monica home for Jett Ling and has allowed TV crews inside to view the decor.
"The family is getting ready for Friday, when the baby is finally due," a source told RadarOnline.com.
"This week, Lisa and Paul allowed a film crew into their home to show off the brand new nursery they built just in time for the birth.
"They really cannot wait till the baby is born and are counting down the days now."
Back in October 2012, Lisa announced on Anderson Cooper's talk show that she and husband of six years, Dr. Paul Song were expecting their first child together.
Lisa is the older sister of journalist Laura Ling, who was once detained in North Korea after illegally crossing over the border from China without a visa.
As RadarOnline.com revealed in 2010, Lisa suffered a miscarriage – something she candidly discussed when she returned to The View, admitting she felt like a "failure."