Let It Snow! Lindsay Lohan Linked With Musician Avi Snow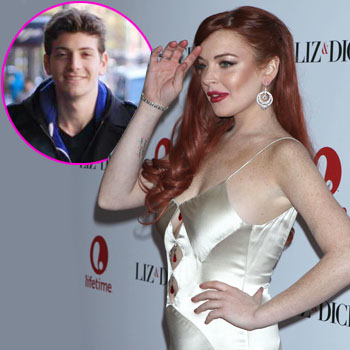 Lindsay Lohan is reportedly dating New York City based musician and club promoter Avi Snow.
According to E! News, the 26-year-old actress and the guitarist from indie band, City of the Sun have been together for two weeks, with their relationship in its "early stages."
Avi was said to be on the Mr. Pink private jet that flew Lindsay to Los Angeles early Tuesday morning for her day in court.
And after Lindsay posed for her latest mugshot, she hotfooted it to City of the Sun's show at private club 41 Ocean in Santa Monica.
Article continues below advertisement
"'Avi's not a feckless party animal, he works in that industry, sure, but he's got a good head on his shoulders," another source told The Daily Mail.
"He's from a solid background and doesn't get involved with the drugs scene, he doesn't even drink much... basically, he knows who is and likes control, he could help Lindsay."
We can only hope.