Kim's Pregnancy Weight Gain Fear: Kardashian Terrified Kanye West Will Cheat On Her!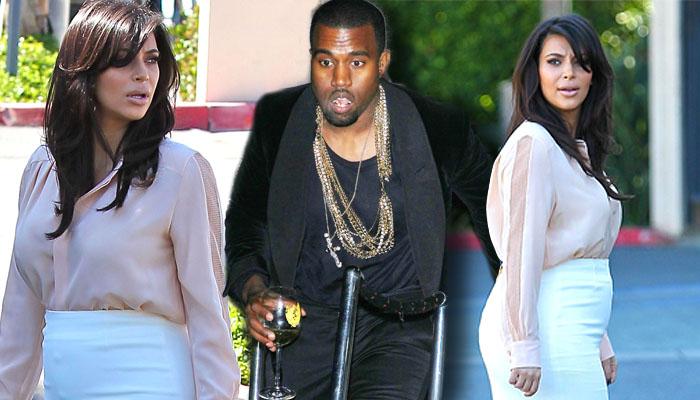 Most mothers-to-be are told daily that they look beautiful even when they put on the baby weight, but Kim Kardashian is so worried about her 65 pound weight gain that she's terrified Kanye West is going to cheat on her, according to a bombshell exclusive report in the new issue of the National Enquirer.
"Kim and Kanye's relationship used to be all about soft music, can­dlelight dinners and romantic nights together," an insider tells the Enquirer.
Article continues below advertisement
"But now that Kim has put on such a large amount of weight, Kanye seems to be busier with his music schedule than ever, and Kim doesn't think it's a coincidence."
Kim has already blamed stress for causing a recent miscarriage scare and now the stress is increasing, the Enquirer reports, as the reality star becomes more and more terrified that Kanye won't remain faithful to her.
"She's concerned about Kanye cheating, and his disinterested and distracted attitude isn't helping," the source tells the Enquirer.
For all the exclusive details, including why Kim is worried that Kanye may cheat on her, pick up the new issue of the National Enquirer -- on newsstands Thursday.