Controversy Grows Over Khloe Kardashian's REAL Father As Kris Jenner Pays Off Lover In $30 Million Deal, Claims Report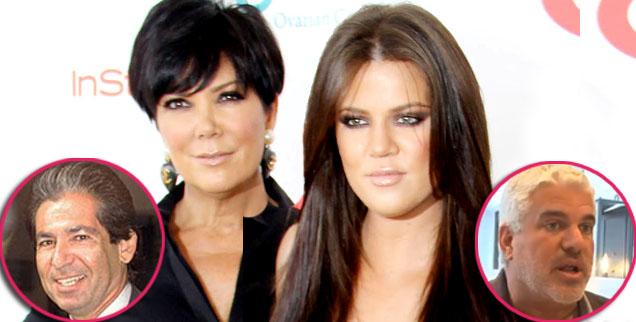 The lingering controversy swirling around if Robert Kardashian was truly Khloe Kardashian's father has kicked into high gear again, thanks to a new report claiming Kris Jenner paid off the REAL father -- hairdresser Alex Roldan -- and included a $30 million penalty clause in a non-disclosure agreement that accompanied the deal.
"Alex has been bought up by Kris, so he can't speak," a source told InTouch of the 56-year-old Los Angeles-based beautician, who's been working with Kris for three decades.
Article continues below advertisement
Another insider close to the family said Khloe would "feel completely betrayed" if she knew about the payoff.
"I just feel terrible for Khloe," the insider said. "Imagine waking up one day and suddenly realizing your whole life has been a lie."
While Khloe, 28, and Kris, 57, have insisted that the late legal great was indeed Khloe's birth father, they have yet to take a conclusive DNA test to prove it, even in the face of a $250,000 challenge from radio great Gregg "Opie" Hughes last year.
The magazine features a close side-by-side comparison of Khloe and Alex, pointing out their similar eyes, nose and lip shapes.
The story about Khloe's paternity was first reported by Star magazine, based on interviews with two of Robert's ex-wives, Jan Ashley and Ellen Kardashian.
"Khloe is not his kid -- he told me that after we got married," Ashley, Robert's wife after his split from after Kris, told Star last year. "He just kind of looked at me and said it like it was a matter of fact. He said, 'Well, you know that Khloe's not really a Kardashian, don't you?' And I said…'OK,' and that was it."