Exclusive
Jon Gosselin's Ex Kate Major - 'I'll Testify For Kate - He Was Always Trying To Smear Her As A Mom!'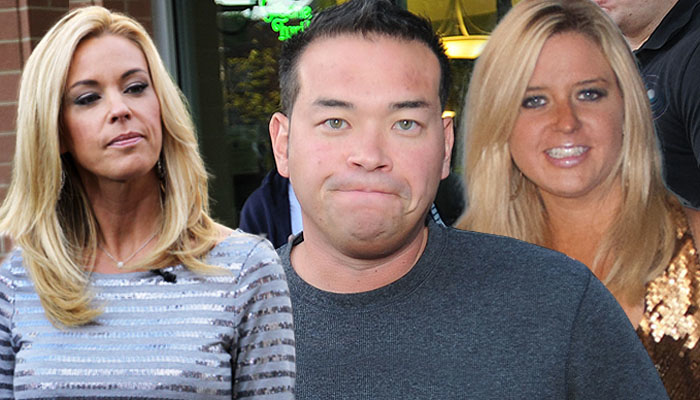 Article continues below advertisement
"Jon was always trying to ruin Kate and accuse her of being a bad mother. He spread rumors she was sleeping with Steve her bodyguard and he was trying to rally his friends against her as a mom."
As RadarOnline.com exclusively reported, Kate has been trying to gather witnesses who will testify against Jon, blaming him as the source who gave author Robert Hoffman confidential diaries from Kate's computer that were used for his malicious tell-all book.
"Kate has been shopping her lawsuit around to various law firms, but no one is interested in taking her on because she has no actual evidence to support her case!" an insider previously told RadarOnline.com.
"So far she's having no luck. Anyone Kate has approached is hesitant because they don't really want to be attached to the Gosselin name and in turn be dragged through the mud themselves."
But Kate might be in luck, because Major has reached out to the mother of eight herself to say she'd gladly testify on her behalf — and believes Jon is behind the computer hard drive that ended up in Hoffman's possession.
Article continues below advertisement
"Jon is very computer savvy and I wouldn't doubt for one second he would try to spy on her or plant something himself to try to ruin her," Major told RadarOnline.com.
"He would say that Kate would lock the kids in rooms and always be bashing her. Jon made Kate out to be the devil, until I realized what a pathological liar he was — and how good of a mom Kate actually is."
And while Kate has been made out to be "the manipulative one" with sources telling RadarOnline.com she will "make promises to potential witnesses, saying what they want to hear just so she can get them up on the stand and get what she wants," Major says it's Jon who is actually the one to look out for.
"Jon is a sneaky, manipulative person who would go to ANY level to try to ruin Kate behind the scenes and then deny it," she said.