Exclusive
No One Wants To Look Ugly! Joan Rivers Reveals Her Latest Facial Procedure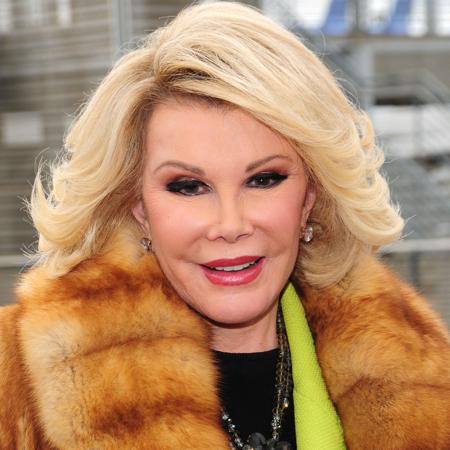 Joan Rivers has never met a plastic surgeon she didn't like!
The 79-year-old comedienne fessed up exclusively to RadarOnline.com that she's "only had two face lifts," but that just this week, she did a "little thing" to stay youthful looking.
"I had Botox two days ago!" Joan said about her latest nip/tuck procedure.
"I want to look nice. No one wants to look ugly!"
Joan says that rule applies to celebrities too.
Article continues below advertisement
"We don't want to look at ugly people. Celebrities should look good! That's their job! When people meet a celebrity like Nicole Kidman, the first thing they tell people about is what they look like. And they should look good!"
With her role on Fashion Police Joan is often under fire for ripping celebrities for their questionable wardrobes, but she says that is what she gets paid to do.
"I am a critic! That is my job. People forget that!"
The one person who doesn't forget that is Joan's daughter Melissa Rivers, who stars with her in Joan and Melissa: Joan Knows Best.
"Melissa doesn't listen to me ever! She's even seeing a shrink and I wish she would be me to give her advice," she said.
"What I tell her – she ignores me. I guess that's how we all treat our mothers!"
Back to her usual antics on Joan Knows Best, she admits that this season is the most fun she's had in years.
"I went to a liquor store! I haven't been to one in 20 years! Did you know they sell wine in a box there?"
Joan and Melissa: Joan Knows Best airs on WeTV on Saturdays.