Jerry Sandusky Speaks From Behind Bars, TODAY To Air First Interview Since Child Sex Abuse Conviction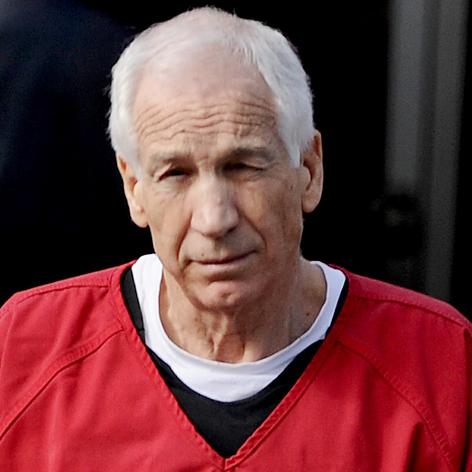 Shamed former Penn State football coach Jerry Sandusky has given his first interview since he was found guilty of 45 counts of child sex abuse.
And the TODAY show – which has been rocked by falling ratings – will air clips of the footage on Monday.
The upcoming exclusive was announced on Saturday. A post on the TODAY website says: "The former longtime defensive coordinator will describe what he says happened on the campus, and what he thinks of whistleblower Mike McQueary and late head coach Joe Paterno."
Article continues below advertisement
The footage is part of The Framing of Joe Paterno, a documentary that filmmaker John Ziegler is working on.
Ziegler told Reuters that he interviewed 69-year-old Sandusky earlier this month both at the Pennsylvania prison where he is being held and over the phone. They have also exchanged letters, he said.
Sandusky has always denied sexually abusing the ten boys who came forward. In a November 2011 interview with NBC's Bob Costa he also denied being a pedophile, saying: "I enjoy young people. I love to be around them but, no, I'm not sexually attracted to young boys."
However McQueary, a former assistant football coach, testified he saw the onetime sporting hero raping a young boy in the shower.
TODAY is marketing the interview as: "Jerry Sandusky. In his own words."
Jerry Sandusky's Adopted Son Drops Bombshell: I'm A Victim Too!
Last month Paterno's widow Sue defended her husband against accusations that he covered up the sex abuse scandal.
In an interview with Katie Couric she referred to her husband who died last year at the age of 85 as being "moral, disciplined and demanding."