Exclusive
Forget The Assault Charges & Drug Accusations - Jenelle Evans Back With Courtland Rogers YET Again!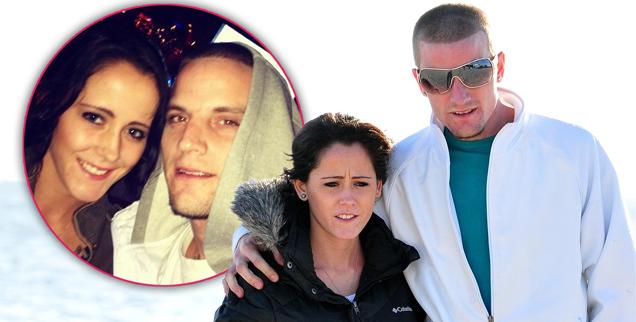 Jenelle Evans does not like to be alone, thank you very much!
The troubled Teen Mom has been out of rehab for less than a week and she's already gone back to her estranged husband, Courtland Rogers, RadarOnline.com has exclusively learned.
"Well, Jenelle and Courtland are totally getting along. For now," a source close to the MTV star said.
The 21-year-old Tweeted in defense of the husband that she filed battery charges against just two months ago.
Article continues below advertisement
"He doesn't want any fame lol wtf leave him alone he is my husband," Jenelle Tweeted about Courtland on Thursday.
The source said that Jenelle is being cautious right now, considering she was dating Gary Head after ditching Courtland, and Courtland recently claimed that she was doing drugs while pregnant.
"She's hanging out with Courtland and spending time with each other. I honestly think she is in a confused state. She is a great girl and she has a ton going for her but sometimes she just associates with the wrong people."
Jenelle left rehab after two weeks because she felt that she had control over her problems, but her friend warns that getting back together with Courtland might not be the best choice.
"These guys just use her and try to control her. She wants to believe that they want to be with her, and not for her money or fame."
Teen Mom 2 airs on MTV Mondays at 10/9c.