Venezuela's Controversial President Hugo Chavez Dead At 58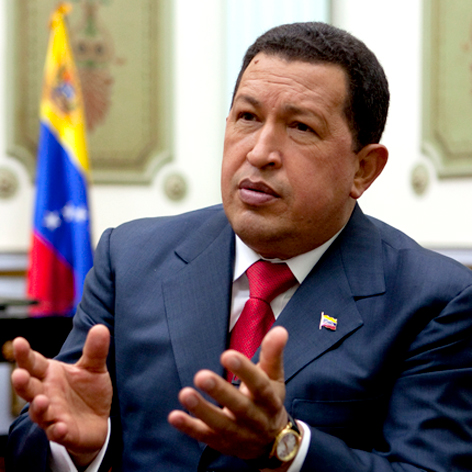 The controversial Venezuelan President Hugo Chavez has died at the age of 58 after fighting cancer, the country's vice president Nicolas Maduro said on Tuesday.
Chavez was one of Latin America's most polarizing figures, whose ailing health in the last years caused him to seek treatment from his friend Fidel Castro's hospitals for his pelvic cancer in Cuba in 2011, February 2012 and again in December.
Article continues below advertisement
Maduro said Chavez died "after battling a tough illness for nearly two years."
He was a military academy graduate and paratrooper and founded the underground socialist organization the Revolutionary Bolivarian Movement, named for the 19th century South American revolutionary Simon Bolivar.
Baseball Player Wilson Ramos Kidnapped At Gunpoint In Venezuela
The group led a failed coup in 1992 which landed Chavez in prison after 18 people were killed. He spent two years in prison and upon his release started the Populist Party the Movement of the Fifth Republic.
Chavez was democratically elected in 1998 and continued to hold on power through a series of actions including enacting a referendum to allow unlimited terms for himself and tightly controlling the media.
Despite the country's oil wealth, unemployment and poverty remain high.
Mr. Chavez remained out of the public eye following his treatment in Cuba this year.
According to the Washington Post "Mr. Chavez left Venezuela deeply polarized, his supporters lionizing him as a courageous rebel determined to take on the elites, and his foes painting him as a dangerous demagogue and strongman," and in the wake of the announcement of his death the BBC reports that two US diplomats were expelled from Venezuela for spying on their military.