'Real Life Lolita' Defends Father's Pals' Groping - 'Precocious & Predatory Girls' To Blame 'Not Men Who Show Interest'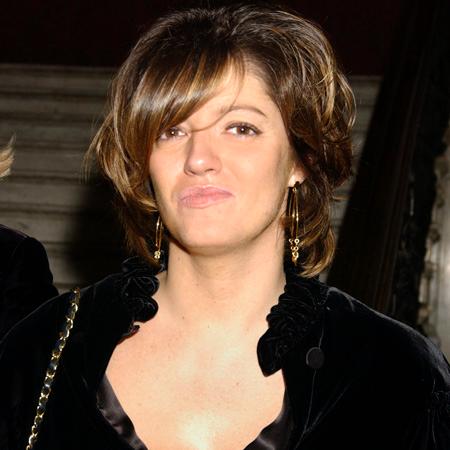 She was a real life, high-class Lolita, who takes all the responsibility for the sexual advances made on her by her father's older, famous friends.
In a shocking essay for the Mail Online, Petronella Wyatt, whose father, politician and journalist Woodrow Wyatt ran with the likes of Sir Laurence Olivier, Robin Day, Albert Finney and Lord Lambton, brags about the advances that the famous men made on her when she was only a teenager before coming to the conclusion that they did absolutely nothing wrong – and RadarOnline.com has the details.
Article continues below advertisement
"The legendary actor Laurence Olivier was an acquaintance of my father's, who had rented a holiday house not far from where Olivier was staying," she begins about their encounter. "My father and I had been invited to lunch that day. The others had gone swimming, leaving Olivier and I alone. He asked me how old I was, and I told him I was 15.
"'San Quentin quail' as they used to say in Hollywood," he replied.
"What's that?" I asked, puzzled, blissfully ignorant of his reference to the notorious jail.
"'Forbidden fruit, my dear. What a pity. You have such a lovely little figure.'"
"It is true that I was very curvaceous, and often passed for 18.
"Olivier was undaunted. 'Come and sit on my lap,'" he instructed. Awestruck, it did not occur to me not to comply.
"Once I was perched on his lap, Olivier planted a wet kiss on my lips. It was not a pleasant experience, since his breath smelt like a starving coyote's. He complimented me on my breasts, touching one of them with his hand. Then he sighed and released me, thanking me for being 'kind to an old man.'"
Article continues below advertisement
Wyatt, who says that she was "encouraged" by her father to drink red wine at 13 and often got drunk, claims that when she told her father about the encounter, he couldn't have been more thrilled.
"'The old devil! Did he do anything else?'" She claims he asked.
"When I said Olivier had also kissed me, my father asked: 'Did you enjoy it?' Many will argue that my father should have been thrown into jail with Olivier. But when I was growing up, so many of my father's friends made passes at me that if I had sued each one, I would still be in court to this day."
After detailing a number of other Lolita type encounters, in which grown men undressed in front of her, asked her out on dates and groped her, she comes to the conclusion that they did nothing wrong.
"In the scheme of things, a grope or a fondle is hardly worthy of legal censure, yet has come to be regarded as akin to attempted murder. Sexual overtures to a young person who has not yet reached puberty are, of course, unforgivable in a civilized society. But never once was I subjected to physical force, intimidation or child abuse.
Article continues below advertisement
"I am not convinced that we should penalize those in a position of trust for falling from grace occasionally, nor should we forget how manipulative teenage girls can be.
"That many teenage girls are simply not to be trusted around attractive older men is a fact that appears to be all too often ignored — but it is high time we reminded ourselves of it.
"Speaking for myself, from the age of 13 I was an incorrigible flirt. I still feel guilty about my deplorable behavior towards an elderly Italian count our family used to visit every summer.
"Piqued that he was not taking sufficient notice of my presence, I was utterly determined that I would seduce him into kissing me. I was 17, and he didn't stand a chance.
"My bedroom was next to the room where he watched television after dinner. One night, I made my entrance. After half an hour I had extracted the desired kiss. To his great distress, I then dropped him.
"So you cannot blame me for thinking that it is often precocious and predatory girls who should be arrested, and not the men who show an opportunistic interest in them.
"After all, it was Eve who tempted Adam."
To read her full, shocking essay, click here.