Did Daddy Dress You? David Beckham Take Harper For A Walk In Her Sporty Shoes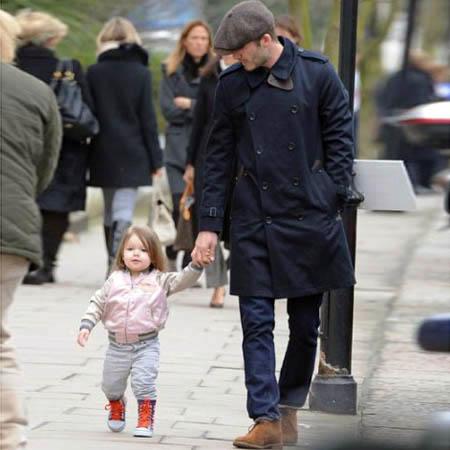 What would Victoria Beckham have to say about those rain boots?
David Beckham and his tiny daughter Harper went for a stroll in London and for the daughter of a fashion icon she was very casually dressed!
As she walked holding daddy's hand, Harper was a little fashionista in $111 Marc Jacobs rain boots with bright orange laces and a pink $180 Stella McCartney jacket.
Harper, who has three older brothers, looked like a regular little daddy's girl and seemed happy when Becks scooped her up in his arms and carried her away.
Article continues below advertisement