All Aboard The Cougar Cruise - Where 'Boozy, Botoxed' Older Ladies Hunt Young Guys 'With Old Souls!'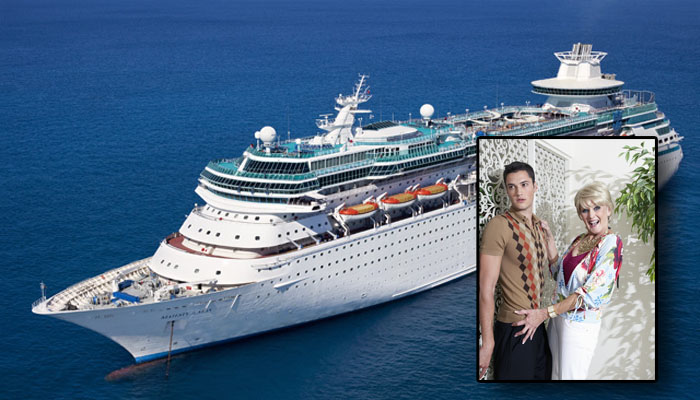 After a torrent of cruise ship-inspired horror stories, it would be natural to assume that vacationers are wary of getting their feet wet and walking the gang plank once again.
However, a travel company that promises to match smokin' hot cougars with hunky young cubs may be just what the ailing industry needs to inject a dose of sexy fun!
The Cougar Cruise is the brainchild of the Singles Travel Company and has been setting sail since 2009, attracting women in their mid forties and their younger prey -- aged 25 to 35 years old -- for their tropical trips, reported NBCNews.com.
Article continues below advertisement
"We try as much as possible to get as close to 50/50 as we can, but we never succeed in getting enough cougars for everybody," said Rich Gosse, who runs CougarEvents.com and whose group The Society of Single Professionals sponsors the Cougar Cruise -- adding that a percentage of the raunchy female revelers are "in their sixties and early seventies, too."
The package holiday is certainly not for the shy or fainthearted -- as passengers are encouraged to get together every night before dinner and an annual hot tub party is "obligatory."
As for the clientele on the party boat, "There were definitely the boozy and Botoxed cougars on the cruise, for sure. But there were definitely absolutely normal, empowered, confident women that were not aggressive - that were classy," explains former Miss Cougar International Amy Luna Manderino, who describes the young male passengers as: "old souls. They're very talented, they're very educated, and they don't relate to a lot of women their age."
Article continues below advertisement
Despite turning down a post-cruise proposal from one hunky young cub trying his luck when they hit dry land -- Manderino says she is still a firm believer in intergenerational relationships.
"When I saw The Graduate, I was 20 years old. And I identified with the daughter because she had choices," she explains. "I don't identify with Mrs. Robinson; I identify with Miss Robinson. And so does my generation."
The upcoming December 2013 Cougar Cruise departs from Miami, Florida and visits Coco Cay and Nassau in the Bahamas. Prices start at $339 for a 5-night trip, which includes meals and entertainment.