Ashton Kutcher Reunites With Mila Kunis In London After Flirting With Pretty Brunette In Austin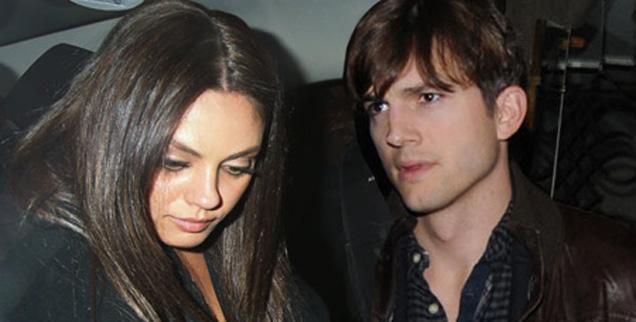 All was well for Ashton Kutcher and Mila Kunis in London Thursday, as the Two and a Half Men star joined his gal pal across the pond, where she's promoting her new movie Oz: The Great And Powerful.
The 35-year-old A-lister looked hunky in a brown leather jacket as he and Mila, 29, left Scott's restaurant in London, with dozens of antsy paps clicking away at their every move.
As we previously reported, Ashton was seen at the SXSW festival in Austin, TX. earlier this week, chatting up an attractive woman at the establishment My Bar.
Article continues below advertisement
Mila was previously involved with Home Alone star Macaulay Culkin for eight years, while Ashton remains in a tense divorce process with Demi Moore after six years of marriage.
Oz: The Great And Powerful is in theaters now.