'9-Year-Old' Who Gave Birth In Mexico Is Actually 12 Or 13, And Baby Daddy Is Her Stepfather!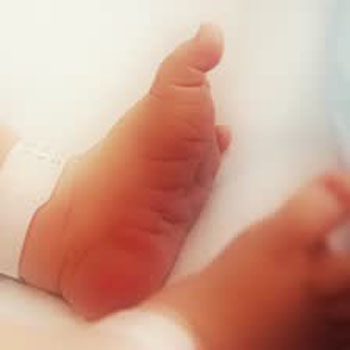 Mexican state officials have confirmed that a young girl named Dafne who was believed to be 9 years old when she gave birth last month is actually 12 or 13 years old — and even more shocking is that the father of her child is her own stepfather, RadarOnline.com is reporting.
Original reports speculated that the father of Dafne's baby was her 17-year-old boyfriend, who was fingered by the young girl's own mother as being the baby daddy.
Article continues below advertisement
But now government officials have concluded the baby's paternity through DNA testing, as her 44-year-old stepfather.
"This is a rape or child sex abuse case," Jorge Villasenor with the Jalisco State Prosecutor's Office told Terra Noticias.
According to some reports, neighbors have claimed Dafne's mother lied about her daughter's age because she's a prostitute who was trying to turn her young daughter into a sex worker — and young girls command a higher pay rate than teenagers.
"The girl is still insisting that it is her boyfriend who got her pregnant. The problem is that we don't know where the guy is so we are looking for him," Lina Ginzalez Corona, head spokesman for the Jarisco Prosecutor's office told the Mail Online.
"When we find him we will see what he really did. This is an active investigation and we are pursuing it."
But questions are being raised about whether Dafne even ever had a boyfriend, or if it's just someone she and her mother made up.
Jose Ramirez, media coordinator for the Jarisco prosecutor's office said, "Dafne's mother said that the boyfriend is from the neighborhood but nobody has heard of him. We have no name and nobody knew he was her boyfriend."
Dafne gave birth to a baby girl, weighing 5.7 pounds, on January 27 in Zoquipan Hospital in Zapopan, according to hospital officials.