What A Gentleman! Despite Taylor Swift's Grammy Dig, Harry Styles Compliments Her At Brit Awards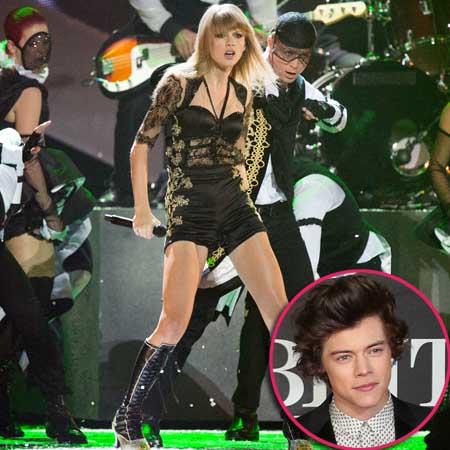 While Taylor Swift might famously knock her exes, her former beau Harry Styles doesn't play that game: The One Direction heartbreaker said his former lady love looked great as she took the stage in a sexy-get up at the Brit Awards Wednesday in England's 02 Arena.
The blonde beauty sang I Knew You Were Trouble, which is believed to be about Harry. She initially appeared in a white dress before shedding it to reveal a black playsuit that highlighted her mile long legs.
Article continues below advertisement
"I thought her performance was really good -- she looked great," Harry, 19, told Mail Online at Sony's wrap-up party at the Arts Club in London (Taylor enjoyed the Bacardi after-party at at Soho House, even playing DJ for a minute). The two were intentionally placed far away backstage at the 02 during Wednesday's festivities, a source told Mail Online.
Harry took the high road just weeks after Taylor jabbed him during her performance of We Are Never Getting Back Together at the Grammys when she began speaking in an over-the-top British accent, saying: "So he calls me up and he's like 'Ah still louve you' … and I'm like 'I'm sorry, I'm busy opening up the Grammys … and we are never getting back together!'"