Tim Tebow Cancels Appearance At Controversial Texas Church Led By 'Anti-Gay' Pastor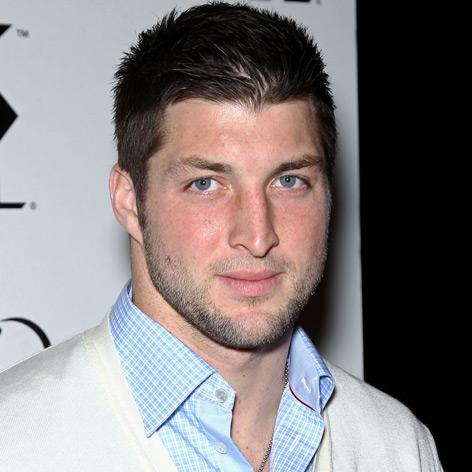 There will be no Tebowing at the controversial First Baptist Church of Dallas on April 28.
After receiving angry backlash for agreeing to appear as a "special guest" for two services at the church run by pastor Dr. Robert Jeffress, who has openly spoken out against gays and other religions, Tim Tebow has canceled his visit.
"While I was looking forward to sharing a message of hope and Christ's unconditional love with the faithful members of the historic First Baptist Church of Dallas in April, due to new information that has been brought to my attention, I have decided to cancel my upcoming appearance," the NFL quarterback and devout Christina tweeted on Thursday.
Article continues below advertisement
"I will continue to use the platform God has blessed me with to bring Faith, Hope and Love to all those needing a brighter day. Thank you for all of your love and support. God Bless!"
Jeffress' extreme views hardly fit with Tebow's squeaky clean image and nice guy persona, as he has openly vilified many social groups including Muslims, Jews, Mormons and homosexuals, claiming that Islam "promoted pedophilia" and has said that "Catholics, Hindus, Buddhists and virtually everyone else" are members of cults, according to reports.
"I think as pastors we have a duty to preach 'the whole counsel of God,' and not just discuss those that are politically correct," said Jeffress, reported the New York Daily News.
"It's my role to speak clearly on the issues on which the Bible speaks clearly. It's my role to preach what the Bible says, and that includes the controversial issues.The reason for this firestorm is not because the word of God has changed. It's because society has changed."
In a 2012 sermon that was posted online he called homosexuality "a perversion," and claimed that Islam and Mormonism are from the "pit of hell."
As for New York Jets QB Tebow, he is famous for his own – much more positive - religious belief that prompts him to drop down on one knee to pray on the football field, wear bible verses under his eyes in black paint and to thank "my Lord and Savior Jesus Christ" after every win. He has previously spoke at Arizona's Impact Church and to 30,000 parishioners at the Celebration Church in Georgetown, Texas.