Teresa Giudice & Melissa Gorga Bury The Hatchet – And Not In Each Other's Back!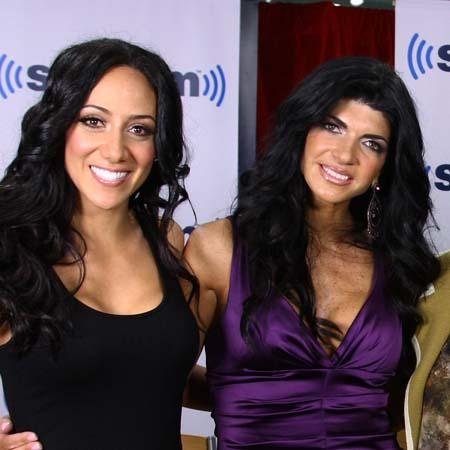 After not speaking for months -- except for an argument last month – The Real Housewives of New Jersey stars Teresa Giudice and sister-in-law Melissa Gorga got along swimmingly at a February 18 promotional event for Teresa's Milania Hair Care line, In Touch reports.
"It seemed like they had reconciled and put the past behind them," a source told the magazine. "There was a lot of laughing and joking around between the families.
Article continues below advertisement
"But of course, things were not all picture perfect."
In addition, their husbands, Joe Giudice and Joe Gorga -- who've had simmering tension over the years -- played around like old pals.
The love fest stood in stark contrast to the war of words the Jersey Girls engaged in Jan. 11, when according to the source, Melissa was verbally attacked by Teresa and her friends while attending the 12th birthday party for Teresa's daughter Gia.
"Teresa's pal Kim D. was drunk and was the instigator, stirring the pot -- as always -- over petty stuff," the source said.
The next season of The Real Housewives of New Jersey is currently filming.